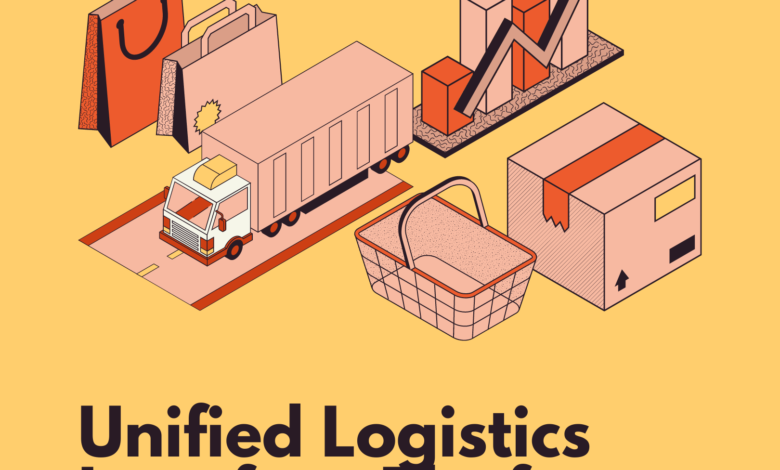 Unified Logistics Interface Platform
The Unified Logistics Interface Platform was launched by Prime Minister Shri Narendra Modi on September 17, 2022, as part of the National Logistics Policy (NLP).
This policy aims to improve the logistics scenario of India by offering transparency and providing real-time information to all stakeholders. ULIP works on the technology commons initiative, wherein all the information related to real-time monitoring of cargo movement can be accessed through a single platform and also offers complete privacy with end-to-end encryption.
Overview of Unified Logistics Interface Platform
The logistics sector plays a crucial role in the overall growth of the economy and in order to accelerate trade, the logistics sector has been given specific focus in the past few years.
To improve the overall growth of the sector, the government has taken different measures in terms of hard and soft infrastructure to enhance the logistics scenario of India.
The cost of logistics in India at present is 14%, which is higher than many other developed countries like the U.S and Germany.
Some of the main reasons behind soaring logistics costs include challenges in transportation, warehousing issues, driver shortage, government regulation, safety and theft, poor road infrastructure, and congestion.
Hence, to reduce the logistics cost in India and enhance efficiency, the government has developed a model to address these challenges.
Unified Logistics Interface Platform is designed to enhance efficiency and reduce logistics costs by creating a secure platform that can offer real-time data to all stakeholders and remove the chances of misguided information.
ULIP also plans to enable the industry players to get secure access to information and resources related to logistics through an exclusive portal. It offers an integrated view of the Indian logistics value interconnected with the IT systems of various union ministries, state departments, governing bodies, and private service providers.
Implementation of Unified Logistic Interface Platform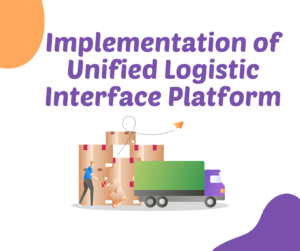 Currently, the ULIP platform is in the pilot run, where new startups are continuously working to verify its usability.
Alongside 13 firms, including MapMyIndia, CargoExchange, and Yes Bank, have signed a non-disclosure agreement with the government to access data from the Unified Logistics Interface Platform.
The policy has set targets to be achieved with this plan and has an action agenda for its implementation. It includes:
Integration of Digital System (IDS): Digital integration of 30 different systems from 7 departments, which integrates data from the road transport, railways, customs, aviation, and commerce departments.
Unified Logistics Interface Platform (ULIP): It helps to ensure smoother cargo movement and will also bring all the digital services related to the transportation sector into a single portal.
Ease of Logistics (ELOG): It will make logistics a hassle-free business and enables transparency and accessibility.
System Improvement Group: This will monitor all logistics-related projects regularly.
Components of Unified Logistics Interface Platform
There are three components of the Unified Logistics Interface Platform:
Incorporation with existing data sources of ministries: The bond of all the Ministries helps in the integration with the data points and offers a comprehensive view and smooth running of the fundamental processes of logistics, which are authorization, compliance, and clearance.
Data exchange with private players: To facilitate the private players, logistics service providers and industries use the ULIP data and share their data to bring efficiency via data exchange.
Single-point document reference in the supply chain: To enable single-digitized reference for all the documentation processes in one platform.
Benefits of the ULIP Platform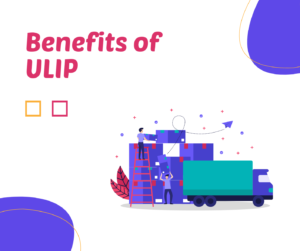 The unified Logistics Interface Platform offers various direct and indirect benefits across the logistics industry. These benefits include:
Reduced documentation process
Enhanced competition at an international level
Planning optimization, smooth tracking of consignment
Spotting cheaper logistics option
Easy monitoring of the movement of logistics
Increased efficiency with timely updates and route monetization
Quick decision making thereby reducing time and cost
The NLP is working towards improving multimodal connectivity. It aims to tackle supply-side restrictions by reducing regulations and covering all other challenges.
For instance: Currently, 16% of India's agricultural output is lost during different production phases. ULIP aims to reduce these losses by increasing the effectiveness of storage and the cold chain.
It would help the nation's farmers get their goods to market more quickly while minimizing waste and inefficiency.
Here are some of the current challenges in the logistics supply chain market:
In 2020, Rail covered a share of merely 18% in comparison to Road's share of 71%.
The average lead of freight transport is around 550 km, for which Rail transport is economical and convenient.
Road and rail transport has other challenges, including multiple loading and unloading hassles, connectivity issues, and more.
The policy aims to lessen the over-dependence on roads with over 60% vs 25% internationally and bring about a modal shift in logistics.
Unified Logistics Interface Platform Targets
The Unified Logistics Interface Platform was launched by Prime Minister Shri Narendra Modi as part of the National Logistics Policy. It aims to make the multi-modal logistics ecosystem more efficient.
This policy aims to address issues of high cost and inefficiency by creating an extensive interdisciplinary, multi-sectoral and cross-jurisdictional framework for the development of the overall logistics ecosystem,
The aim is to develop a technologically sound, integrated, cost-efficient, flexible, and transparent logistics ecosystem that offers accelerated and overall growth.
The mission of the National Logistics Policy is to achieve the following targets.
To reduce the logistics costs in India comparable to the global benchmark by 2030.
To reach among the top 25 countries by 2030 in the Logistics Performance Index.
Create an efficient logistics ecosystem via a data-driven decision support mechanism.
The policy includes a detailed action plan to achieve these targets.
Conclusion
As of now, ULIP is receiving tremendous responses from the industry. To date, 13 organizations – MapMyIndia, CargoExchange, Freight Fox, Conmove, Intugine, Eikonatech, Yes Bank, Superprocure, CargoShakti, CloudStrats, Shyplite, APSEZL, and AITWA have signed Non-Disclosure Agreement (NDA) with ULIP to access the data.
Along with these, NDAs with 11 more organizations like Instavans & Trucks, Bosch India, Portlinks, and Shiprocket are in the pipeline.
Overall, the startups are gearing up to innovate new ideas and create better solutions to improve the logistics sector, while large giants are diving towards ULIP to streamline complex logistics processes.