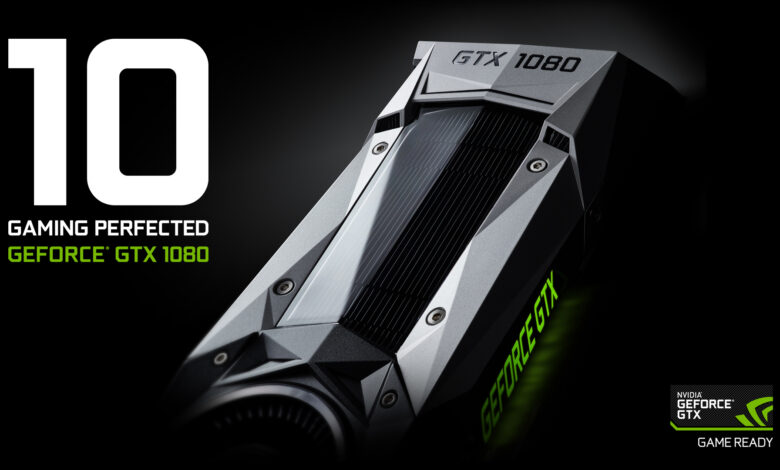 THE GTX 1080: A JOURNEY TO THE BREATHTAKING LEVELS OF PERFORMANCE.
With the announcement of their new beastly card, the GEFORCE GTX 1080, by NVIDIA CEO Jen-Hsun Huang this month, thousands of pc enthusiasts screamed with delight owing to the fulfillment of their ultimate gaming needs. The new card is insanely fast offering 2X performance and 3X the efficiency of last year's TITAN X. That's what the CEO announced along with some other performance demos. The Reveal event was held in Austin, Texas.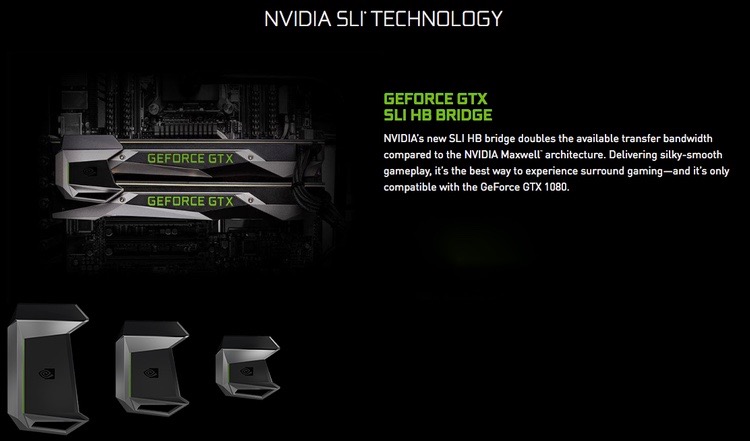 Overview And Design– This card is an insanely fast card as I have mentioned earlier too. At the outset, you would notice the same design, but gradually as you begin to hover your eyes around, you would notice the differences. First of all, is the special diamond cut type design, which makes the card look like a Lamborghini. It consists of nicely cut inlets for air circulation too, which looks fantastic. The backplate is included with a nice textured finish with the name engraved beautifully. The cooler stands in the same position along with the side(the one perpendicular the I/O ports) ventilated. The black glass panel too remains there but now it is designed in a bit of an aggressive manner to match the overall design.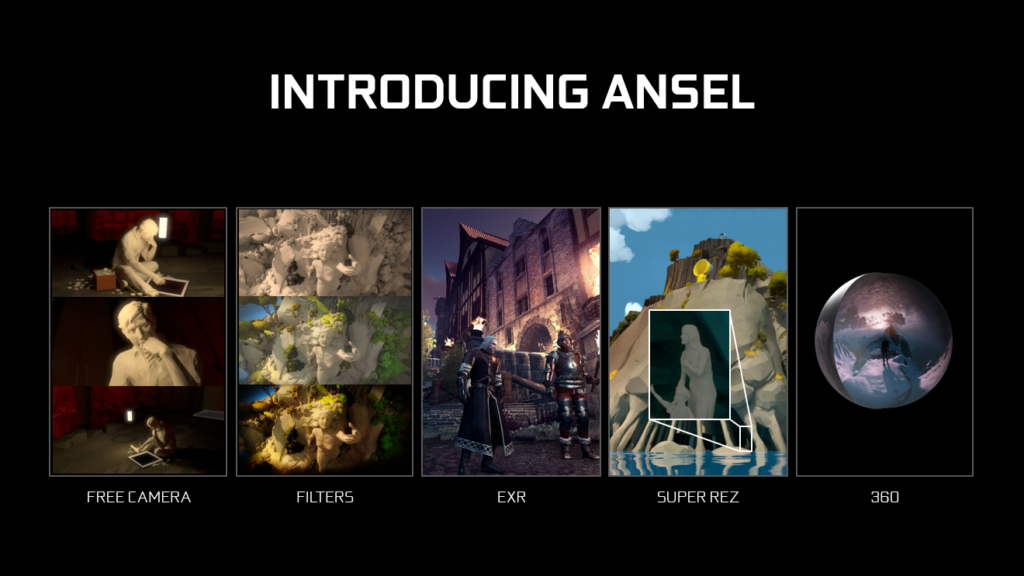 ARCHITECTURE AND FEATURES– This new card from NVIDIA has a Pascal chip at its heart. This new architecture consists of 16nm FinFet processors which promotes energy efficiency and performance. Also this card features GDDR5X memory bus which is a sort of extreme type of normal type of GDDR5 memory. Which raises the memory bandwidth to about 3gbps than the GTX 980.
The PASCAL Chip is a revolutionary chip to support many technologies that no other chip did. The following are the features that I could find out till now.
SIMULTANEOUS MULTI PROJECTION– For all the people using curved displays or multi displays, NVIDIA got a treat for you. With this new technology, there is no need to worry about the objects fading out, stressing of normal 3D view or loss of depth of objects at the extreme corners of the curved screens or multi displays as this technology automatically corrects the position of objects with a single option to provide optimal experience of gaming.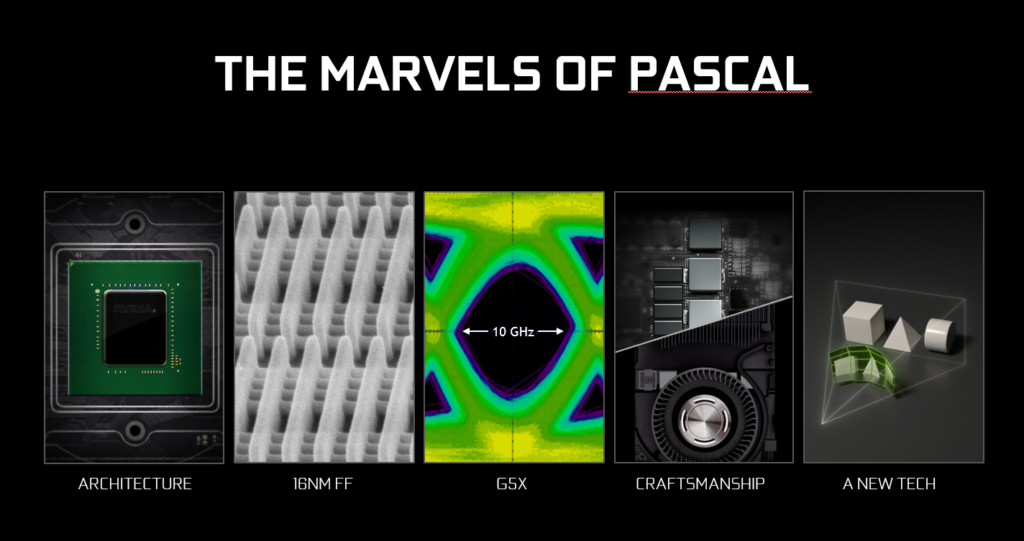 ANSEL– A weird looking word, you might be a little disillusioned with this, but believe me, this will change the way of gaming. This technology allows the player to randomly control the in game camera, click photos, save them for editing, and even take full 360 photos that can be flattened out later edit. WoW.
SUPERCHARGED SLI– This is now a very interesting topic. You might have earlier heard about 3 way, 4 way sli for a superior performance, but now what NVIDIA claims it that to gain maximum performance only a 2 way sli is required. Also now the sli bridge provided is a humungous one with bandwidth supercharging capabilities.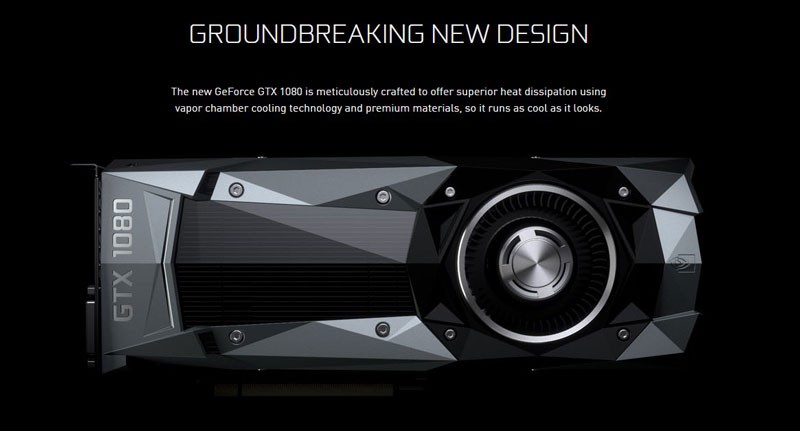 POWER REQUIREMENTS– The shocking news, this card doesnot have a dual 8-pin connector but only a single one. This proves the power efficiency of the card. So this will require only 180 watts of peak power and will be compatible with a 500W PSU.
VIRTUAL REALITY– With the world today raging in for complete feel of gaming, the virtual reality term comes in handy. And NVIDIA hasn't compromised on it, rather they have evolved several new technologies such a VR WORKS for better sound effects, performance and over all feel in virtual world.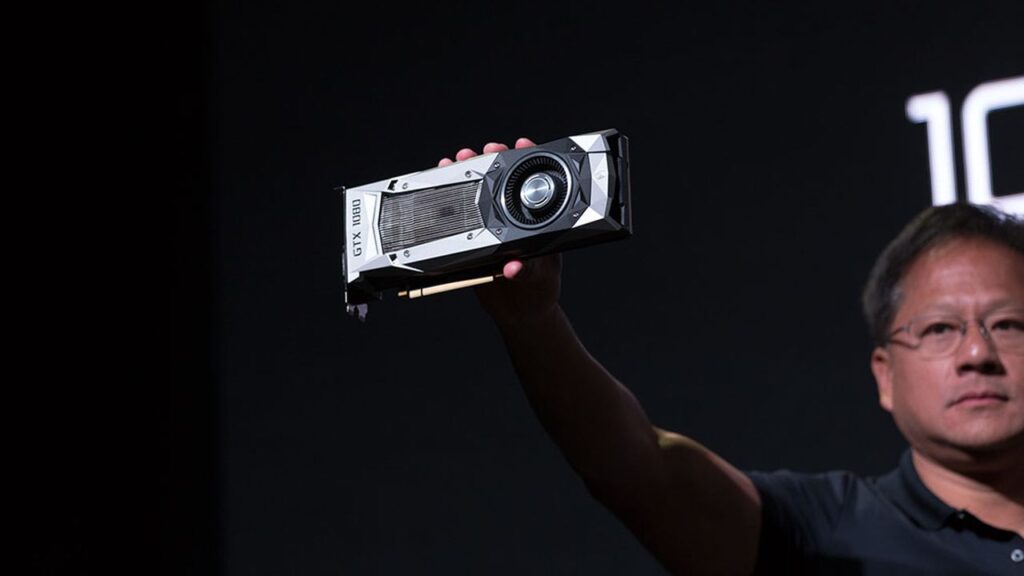 DETAILED SPECIFICATIONS will be available at the GeForce main page. So I will not give them now. But this card is definitely faster than all of NVIDIA's previous cards and also will be available at a much lower price compared to other flagship cards. Releasing on the 27th of May at around $599 for the aftermarket designs and a 100 bucks more for the reference design, this card is worth giving a shot. It won't be disappointing.
Disclaimer: This review is totally based on intel gained by sources. I don't won this card and would probably wont, as I already have a 960 and don't want to make further upgrades soon. Also the information provided might not be totally correct and I might have missed some points. But I have tried my best to provide the correct information.