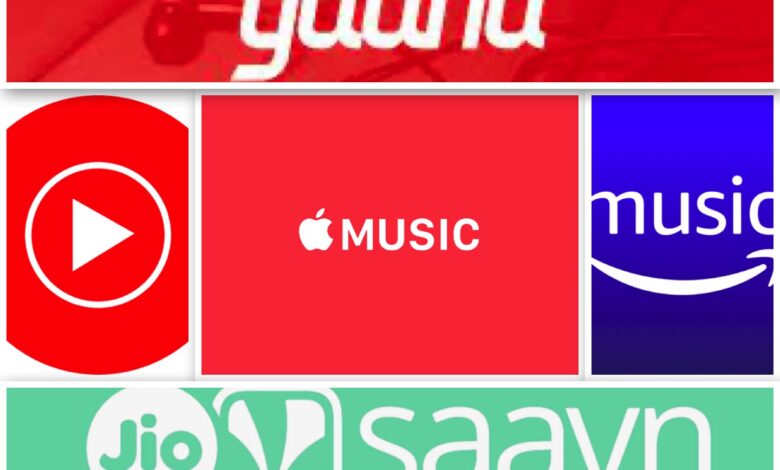 Tell me, one person who does not love the music, if you are happy, you enjoy the music, if you are sad, then you listen to the lyrics.
Over the last few years, the war has begun, and there has been vast competition between how we consume music on the go. Most smartphone users now use different streaming services to listen to music on their smartphones, tablets, and computers.
In India, music streaming services apps are booming hard, and we think that if things are coming hard, and if you want to buy something new, you should not spend money on the crappy services. So today, we present you with the best music streaming services available in India for different population segments.
An introduction to the Indian Music Streaming 
scene
In India, the music war has begun, and the introduction of Spotify has rattled the competition. It is evident from the fact, that almost all music streaming services have reduced their subscription prices in India. Some of them even allow streaming music free of cost. With this, it is the best time to pay for a streaming service. To make things easier for you, here we are comparing different music services.
Why international OTT streamers are betting big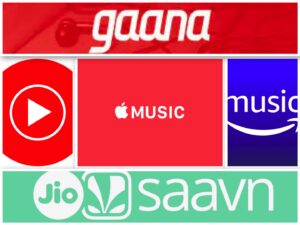 With big potential seen in Indian markets, international companies are planning to expand its horizons.
Recently while celebrating the 2nd anniversary, Spotify revealed big news regarding its milestone. Within a month of its launch in India, it has reached 2 million users. Presently its popularity has expanded by more than 3x.
Similarly, Times group-owned popular music streaming app Gaana has recently crossed the milestone, having 100 million active subscribers.
Founded in 2016, US-based music streaming company Jungo TV plans to deliver free live TV and video-on-demand content in the Indian market. As per them, the diversity of the Indian population and increased content consumption is an optimistic sign for the growth potential of the music industry.
Similarly, Apple is expanding its horizons when it comes to promoting India's homegrown talent. It is promoting local musicians and content creators from indie and Bollywood to all over the world. All this clearly demonstrates how Apple Music is planning to take over the Indian market.
A report published by KPMG reveals a 30% increase in podcast listeners in India due to the covid-19 lockdown.
Lets Have a look at the Price and the music 
catalogue
With so many music streaming services available, it becomes difficult to choose the best for us. So, here is a comparison of the best music streaming services.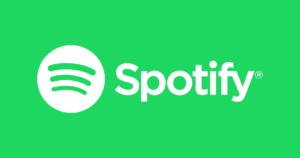 Spotify: Spotify is presently the best music streaming choice for people who like listening to music on different platforms. With a wide range of music options, you can try it out without subscribing to it. It offers a free, ad-based version that you can use for as long as you're okay with hearing ads. The premium ad-free plan of Spotify starts for 13 per/day and 119 per/month after a 30-day free trial.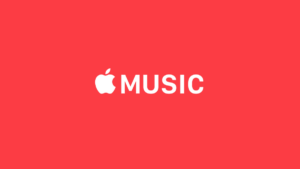 Apple Music: If you are an Apple user, then apple music must be the ideal music streaming choice for you. It is compatible with Apple devices and offers services like beats 1 radio station and some exclusive music. The library of apple music is of whooping 50 million songs, which is pretty high. The subscription plan for an individual user is priced at Rs 99 per month, while you can also opt for a family plan, which is available at Rs 149 per month. Up to six users can use the family account.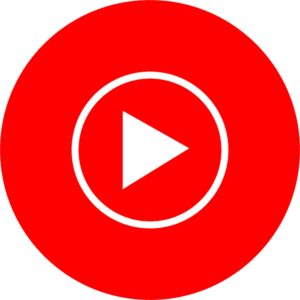 YouTube Music: Over time, YouTube music is gaining more and more popularity. Especially, if you are an android user and your world revolves around google. It offers a free as well as a premium subscription plan. The premium plan is an ad-free option available at rs 129/month for individual users. For students, it is exclusively available at ₹79 per month.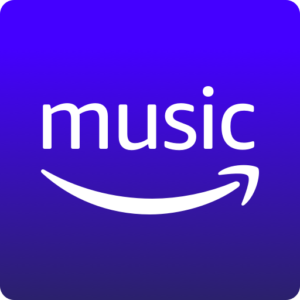 Amazon Music Unlimited: It is an aggressive music streaming service provider. Especially if you own Echo/Alexa, then you should not have a second thought about it. Also, if you are an Amazon Prime user, you will be getting access to over 2 million songs with Prime Music. The amazon prime subscription is priced at Rs 999/year. Not only this, but the prime subscription also provides additional benefits such as free access to its content service Prime Video, faster delivery with Amazon Prime and early access to amazing deals on the Amazon shopping.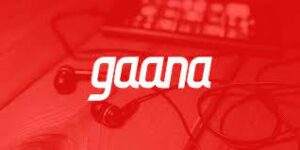 Ganna: Owned by Times Group, Gaana is the best music streaming service in India. As per a report, Ganna has a family of over 185 million monthly active users. The premium starts at Rs 99 per month for a single user. Especially if you love Bollywood filmy songs, then Ganna is the best music streaming service for you.
Wynk Music: If you are an Airtel user, then you must be aware of Wynk Music. Airtel offers Wynk music as a part of its prepaid plan for all its users. Wynk music is designed for Bollywood music as it is not the best one to go for if your choice of music inclines towards western music. Indians love music, and that's the reason, in Oct 2019, data presented by App Annie revealed Wynk Music as the #1 music streaming app in India in terms of Daily Active Users. The subscription plan for Wynk costs Rs 29/month for airtel users, for others it is Rs 99/month.
Best 3 Music streaming technology used in India

 
Examining the quality of the audio is a necessary step before it reaches the end-user. Though, there are various technologies out there to measure the quality of audio. Here we are listing the top three among those.
Bit-depth: In digital audio, bit-depth measures the resolution of the sound data captured and stored in an audio file. The higher the bit depth of audio, the higher will be the quality. The higher the bit depth, the greater data will be captured precisely to re-create the sound. While if the bit depth is too low, information will be lost, and the reproduced sample will be lost.
Sample Rate: The sample rate refers to the number of samples recorded per second. It is measured in samples per second or Hertz. This rate is determined by almost repeating the highest audible frequency in the signal range. For example, the audible range among humans is between 20Hz-20kHz, so a 40kHz sample rate will be ideal.
Jitter: In audio music, jitter is the deviation in the time between data packets arrival due to factors like network blockage and route upgrades. The longer the time data packets take for delivery, the higher will be the jitter, and the worse would be the quality.
Top 3 services for Indian music lovers
With pandemics, people have learnt the art of multi-tasking, from switching between household chores and professional engagements to enjoying the music. With this comes the research, which states audio streams in India has increased by over 40% in 2020.
Also, it has been seen that music lovers in India enjoy filmy and indie music the most.
So, for these Indian music lovers, the best audio streaming platform includes: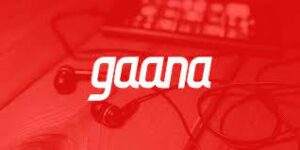 Gaana: Owned by the Times Internet Ltd, it leads the chart with a 30% share in the Indian market.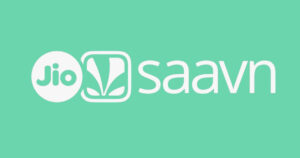 JioSaavn: It ranks second in the list with a 24% share.
Wynk Music: Wynk Music is the third highest popular music streaming service provider in India, with a 15% share in the market.
Top 3 services for International music lovers
If you are a western music lover, then here are the top three music services you should go for: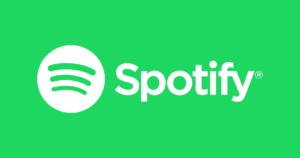 Spotify: With tons of music options available, Spotify is the best option for any western music or podcast lover.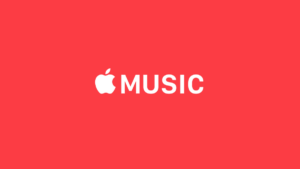 Apple Music: With a massive collection of 45 million songs, you should go for apple music if you are an apple user.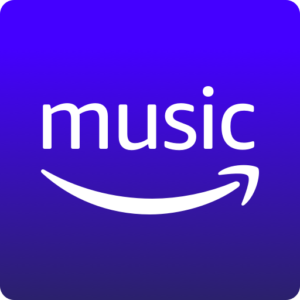 Amazon Unlimited: Amazon music has an impressive library of millions of songs. Also, it is available on a range of platforms, including iOS, Android, and the web.
Best user experience overall
No music discussion can end without the mention of Spotify. Spotify is ruling the world with its wide range of songs, playlists, podcasts, and curated radio stations for all of its users. It has an excellent algorithm that suggests personalized playlists based on the user's interest. The freemium model offered by it is also another reason for its success. It gives the option to stream music for free as long as you are okay with listening to ads, or else you can switch to premium for 119/month.
Best music streaming service for audiophiles
Tidal is by far the best music streaming service available for any music lover who prefers higher resolution audio, higher bitrate and excellent sound quality. Being a tidal user, you will have access to some of the exclusive music content. Also, there is a tidal app available for different devices.
Other unconventional Options to try 
Apart from these famous music streaming services, there are various other options such as Soundcloud, iHeartRadio, Deezer, Pandora. You can try these to expand your horizons.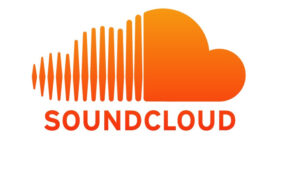 Among these, Soundcloud is the most popular one having 200 million tracks and still growing. It is in demand all around the world for the Indie collection that it holds. Also, Soundcloud offers the option to upload your music.
Conclusion
With music becoming an integral part of our lives, we have listed the best music streaming services available for all kinds of users. All the facts and figures mentioned here are as per the research done. Hope that you have decided on the best music streaming service that matches your needs.