Featured
Technology
Understanding which OTT platform is best for you – Netflix, Hotstar, Zee 5 ?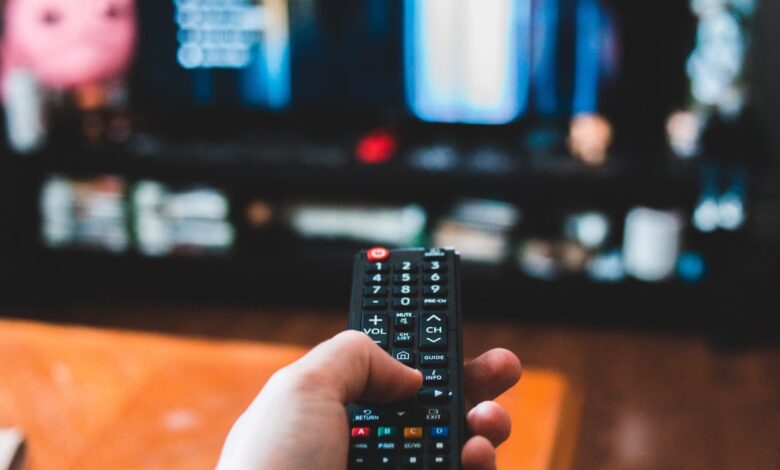 A weekend without binge-watching is like having beer without ice..!!
First lets Understand Why Video Streaming Services are becoming so popular in India?
With the largest youth population in the world and improving data services, India ranks second in the internet perforation rate. Here, on average, people spend 5 hours on the internet, and with this digital entertainment houses are putting all their efforts to captivate consumers with great deals.
Without a doubt, video streaming services are becoming popular in India. For this, all the credit goes to the latest technologies, affordable smartphones, rock bottom data charges and a globalised entertainment system.
From global mammoths like Netflix and Amazon Prime Video to local platforms such as JioTV and ZeePrime, video streaming services are submerged in the Indian market.
There is a evident difference in content for OTT services and Traditional TV
The main difference between the OTT platforms, aka video streaming services and traditional TV, is that the former focuses on the consumer and the latter focuses on the content.
There are over 300 streaming video services available to consumers, and all these offers original content that differs entirely from each other. As per the research by Deloitte, 57% of consumers subscribe to a streaming service to access the original content. Traditional TV does not even come par with offering unique content.
There are other multiple factors as well that set video streaming services apart from traditional TV. These include heavy discounts, a comprehensive library of movies and TV shows, fewer advertisements, access to live sports, better personalization and recommendations with the help of AI and access to premier shows.
But, what are the Kinds of Contents OTT platform offers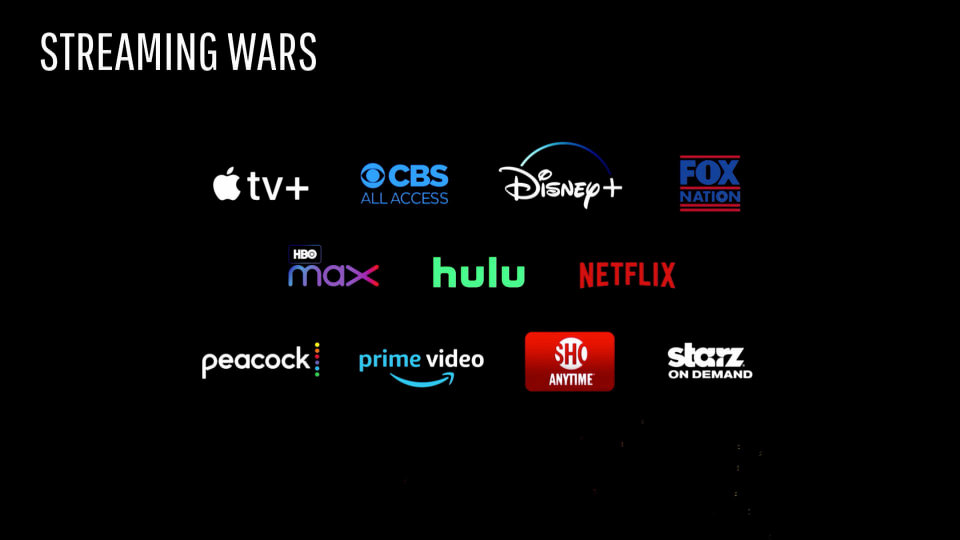 An OTT (Over the Top) is a media service available to consumers directly via the internet. It does not make use of traditional systems of cables, wires, satellites, etc.
There are broadly three types of OTT Content:
OTT television: Also known as online television or video streaming service, it is the most popular type of OTT content. Netflix, Amazon Prime, Jio Cinema, Alt Balaji are some of the giant OTT video streaming services leading in India.
OTT messaging: It is the online chat/instant messaging service offered by third parties. It includes Whatsapp, Facebook messenger, WeChat, etc.
OTT voice calling: As OTT messaging offers the instant chat option, similarly OTT voice calling offers the calling options without the use of any broadband. This service can be availed with the help of third-party service providers such as Skype, Viber and Microsoft Teams.
What were the most popular web series in the OTT platforms
There is a wide range of web series on the OTT platforms, and it becomes tough to choose one. If you are also trying to find some good options to binge-watch, then these must help you.
Orange Is the New Black on Netflix
Mirzapur on Amazon Prime Video
Scam 1992 on Sony LIV
Paatal Lok on Amazon Prime Video
The Family Man on Amazon Prime Video
But, why so many OTT platforms are Prospering, whats their USP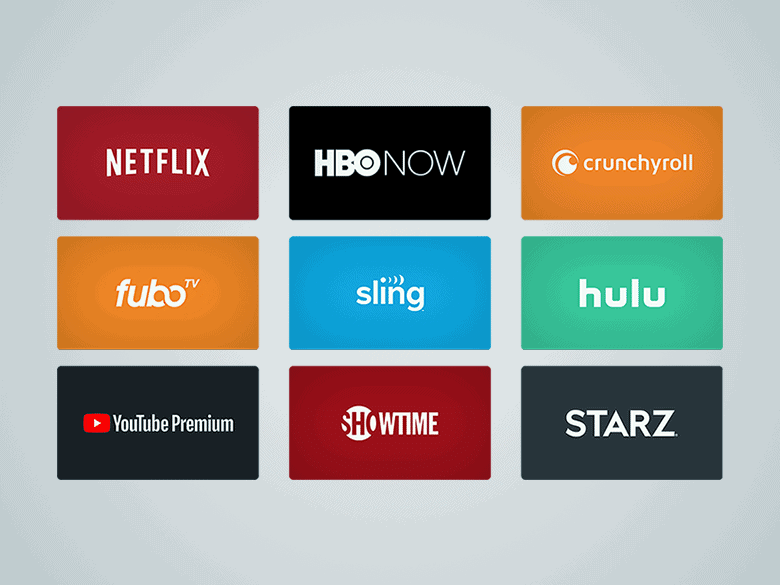 For any business to succeed, defining its USP is extremely important. The one that is for everyone is best for none. So it is crucial to define your ideal customer and act as per their wants.
Here as well, different OTT media platforms have their USP. Let's dig deep and look at the target audience of some of the leading video streaming services.
Netflix: Offering the vast and best range of TV shows most conveniently is the core USP of Netflix. The originals offered by Netflix are one of its biggest strengths. However, the price rates of Netflix are comparatively high when compared with other OTT media platforms, and also it requires high-speed internet connectivity. So, the ideal customers for Netflix include international users and Indians with a decent income bracket.
Amazon Prime: The Prime subscription offers access to prime music and exclusive priority delivery on shopping via Amazon. The originals produced by Amazon Prime, especially the Indian stories, are making a big hit in Indian markets. Also, the price range is very minimal for Amazon Prime subscription. So, it is affordable among users across countries.
Hotstar: Now, re-named as Disney + Hotstar, it offers a range of Star Network series (Big Boss), HBO contents (Game of Thrones, Obama, Catch and Kill), HBO Original Programming, Plus, Hotstar Specials, Maa Gold, Select Picks, ABC Studios, etc. Also, it only offers live streaming of sporting events such as IPL, Premier League, Grand Slam in India.
Sony TV: "We LIV to Entertain" is the USP of Sony TV. If you are looking for thought-provoking entertainment, Live sports or TV shows, then Sony TV is the right place for you.
What are the kind of devices the OTT platforms support
Amazon Fire TV Cube: Launched recently by Amazon, it is an astonishing streaming device. The best part is that it supports almost all the streaming services: Amazon Prime Video, Netflix, Disney+ Hotstar, YouTube, and Apple TV.
Amazon TV Fire Stick: It offers access to Amazon Prime Video, Netflix, and Disney+ Hotstar.
PS5: Sony offers an enormous range of PS5 streaming apps. It includes Amazon Prime Video, Apple TV Plus, Disney Plus, HBO Max, Hulu, Netflix, Peacock and PlayStation Video.
Xbox: Users can enjoy Netflix, Hulu, Amazon Video, Disney+ and HBO GO on their gaming console.
Chromecast: It offers entertainment access on Netflix, Youtube TV, Amazon Video, Disney+ and Hulu.
The User experience OTT platforms Offer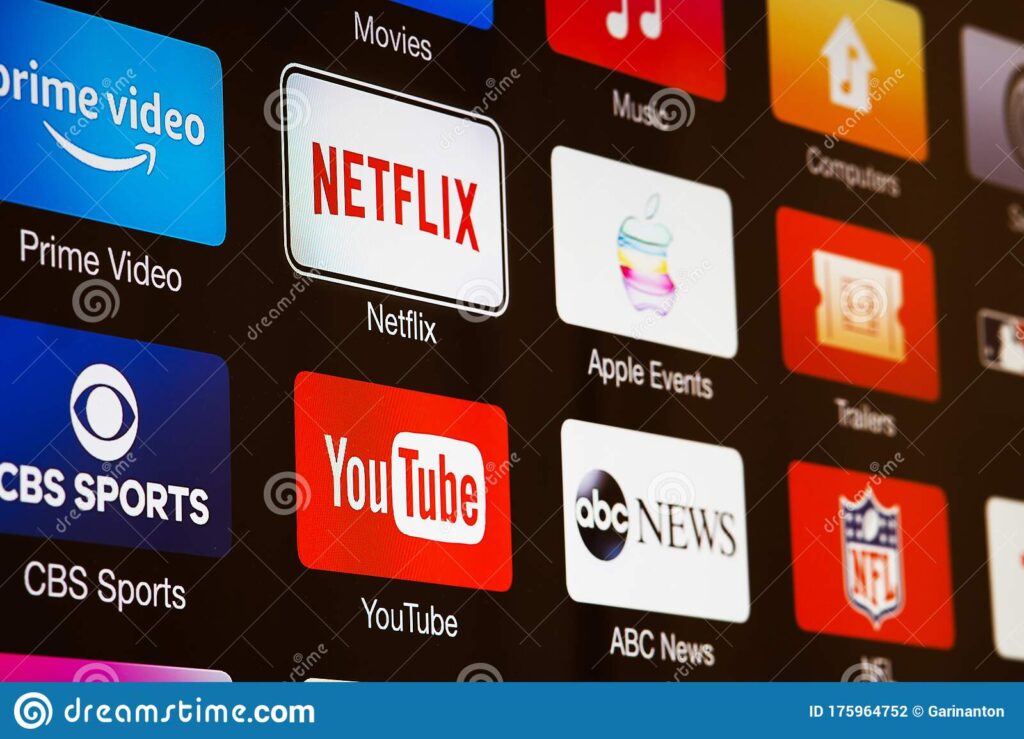 As the OTT media services are expanding, the competition is also increasing equally. So, to keep the users engaged, the service providers are refining their UI/UX features to improve the streaming journey.
Absolute Onboarding Experience: The OTT platform offers a seamless onboarding experience where most of the plans are available every month. Users have the option to subscribe or cancel the plan anytime.
Personalised Suggestions: With the help of latest AI technology, almost all OTT platform offers individual recommendations based on users watching history.
Device compatibility: OTT media app offers multi-device compatibility to enhance user experience. Now, you don't need to worry if you switch from one gadget to another.
Variety of Content: Ranging from content for kids to vernacular or originals. The diversity is great. OTT platforms offer a wide range of options for users to binge-watch and chill.
Vernacular options: OTT platforms such as Netflix have launched their UI in Hindi as well to enhance the experience for native users.
Best service provider at an attractive price
Comparing different OTT media service providers, Amazon Prime Video tops the list as it provides the maximum benefits to the users in a minimal price range.
Our final thoughts about the OTT space in India
OTT has gained massive popularity in India and has created a heavy fan base, especially during the pandemic. With new normal, updating lifestyles, affordable internet connections, growing technology and device compatibility have made binge-watching possible anytime, anywhere.
OTT platforms will continue to grow and expand their horizons by providing new kinds of entertainment.