Hey ppl
Click here to watch the video
Today Lets talk about Mobile Wallets & The Unified Payment Interface by National Payments Corporation of India,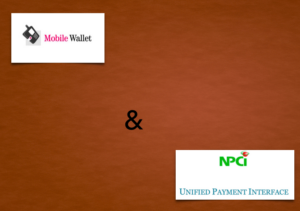 The UPI is all set to change the Mobile Wallet marketplace in india as it aims to make transactions easy and as a reasult now banks can rollout more userfriendly apps on par to the mobile wallet apps, For mobile wallets being user friendly, easy and safe to use are some of their USP`s, now with the introduction of UPI, traditional banks are entering this space, with this, the market and the battle for dominance is only going to intensify.
Since last 2 to 3 years we have seen a massive growth in the mobile wallet industry,
Services like Mobikwik, Momoe, freecharge, Oxigen, paytm etc. has grown exponentially mainly because of the following main characteristics.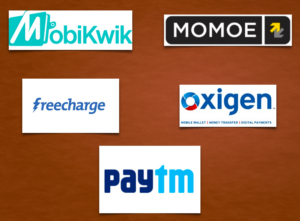 User Friendly UI, Ease of Use & Safe to use are major strong points, On top of that lucrative incentive like cashback & discounts are used to lure customers into using there service, Personally i dont think there is a issue in this approach but freebies can help you attract & retain customers but it cannot be a sustained growth plan for any serious service provider and as the discount and cashback are slowly drying up & the competition intensifies these service providers are starts to look for some real growth areas.
So now the calculation comes to Economics of Scale, with almost 1 billion mobile connections, and one of the fastest growing smartfone markets in the world, every player wants a piece of this PIE & the wallet services are increasingly trying to act as a bank and preferred tool for POS (Online / Offline Transaction)
Now here comes UPI (The Unified Payment Interface) by NPCI (National Payments Corporation of India)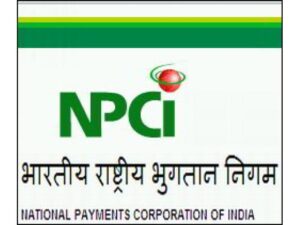 This is mainly aimed at "Easy Interoperability" between Banks to Banks and Banks to other payment system players (PSP) like wallets.
As per current regulations interoperability between wallet services is not permitted without a banks intervention, but this soon might change in the near future with the introduction of UPI.
The second wave of wallet services growth will come from from Offline transaction from physical merchant outlets (POS`s), such as Qr code based or NFC based transactions or SMS, USSD based transactions & with the introduction of UPI, banks will have one more mode of payments at the POS, after debit to credit cards & now UPI based apps.
Some players have already embraced the UPI like a mobile wallet service called Ultracash or SBI with its app called Buddy or Pockets by ICICI bank and many more to come.
After E-Commerce, the mobile wallet and payment space is going to heat up even more and this may well turn out to be a win situation for one of the stakeholders in this chaoues, that is the customers
Watch the video below