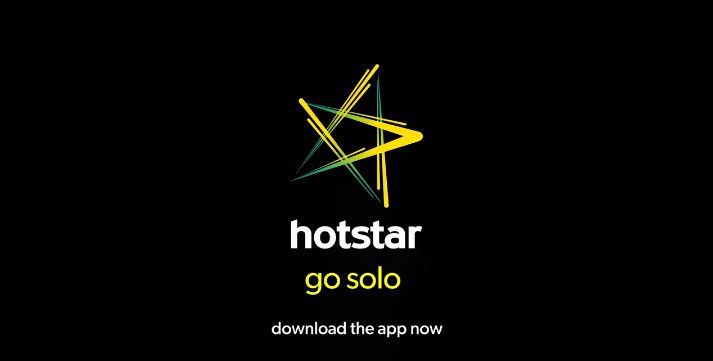 Hotstar is a video streaming service promoted by the star network,
Click hear to watch video Review
The sheer size of the catalogue that it has is humongous, from Hollywood to regional to Bollywood movies , TV soaps and sports catalogue and the USP of hot star is live sports streaming, live ISL matches, live pro kabaddi matches and live cricket matches.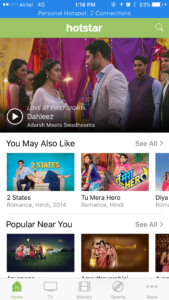 One unique feature which is available in hot star is Offline viewing, you can save some selected contents for offline viewing like movies or tv soaps, but mind you, all content are not downloadable.
Until recently it worked as a free service with ad support, however things have changed now for Hotstar, They have re-categorized their content into free & premium,
Currently some Hollywood movies and Most of the HBO catelogue is marked as premium, however this might change very soon, and most of the popular content may be re-categorised to premium.
for Premium content they have tied up with HBO to bring in HBO original content into india, this paves the way for the global phenomenon called "Game of Thrones" to be available in india in digital platform.
In addition to this, many more HBO original shows like "The Leftovers, True detectives, The Wire etc" have premiered in india through Hotstar.
For free Content, they have one of the biggest catelogue of contents available, from Daily TV soaps, to latest bollywood & hollywood movies, and then infotainment contents from Natgeo, HistoryTv are also available, then the USP of this service is Sports, they provide LIVE streaming of IPL, ISL, Pro Kabaddi, EPL & Bundesliga Matches.
In short, They have enough content to keep the Sports Viewer Hooqed, Daily Soap Viewer Hooqed & Movie Buff Hooqed as well.
The future for this service seems very promising, with financial power and industry contacts of Star network, this service has the potential to become a regional or at least indian powerhouse.
Our verdict for the sheer content catelogue size its 8.5/10
Watch the video Review by "bbhagawati" blow