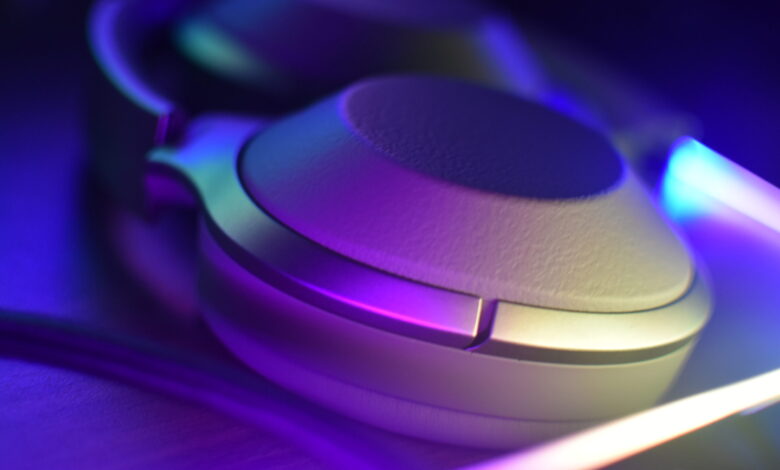 Sony WH-1000XM2 is a premium Bluetooth headphone from Sony. It comes at a premium price tag of around Rs 31k which is quite a lot for a headphone. But has Sony's got the audio enthusiasts covered with this one ? lets find out. In this review, we will be discussing about what's in the box, the build quality and finally the most important of it all the sound quality of the product. We will also be comparing the Sony WH-1000XM2 with other headphones at the same price range. Stay tuned ppl. The review will be short and simple. Let's start it off with whats in the box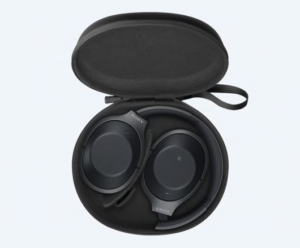 You are presented with a black box which opens like a book, the headphone itself is enclosed in a carrying case. Underneath you get some papers, along with the charging cable and an aux cable, and yes the case is colour coordinated to the headphone, in case you were wondering. Build Quality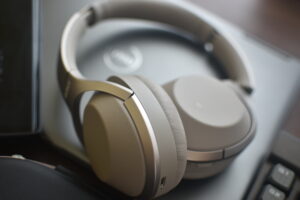 Build quality is quite rugged on the Sony WH-1000XM2, the headband almost bends into a straight line with no signs of fatigue what so ever. Although, we won't advice you to do that. The headband is topped off with brushed metal and it looks amazing. The earcups unlike its predecessor are plastic now. It takes off a bit of the premium style signature, but it surely aids the ruggedness of the product. Plastics used all around are of very good quality, but its not well finished on the inside edges, well who would looks on the insides anyways, we may just skip this point :).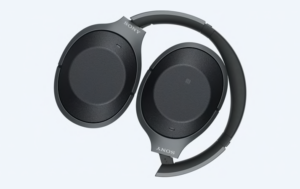 The earcups swivel and can be folded to fit into the case. however, we didn't find them to be comfortable to be placed around the neck during our test period. Also the earcups are a bit small, caution to people with larger ears. Color Options Sony WH-1000XM2 is available 2 colours, a black attire and a Champaign gold colour option. The black looks cool in our opinion, however we could get only the gold.  In-Depth details, comfort and Performance- Comfort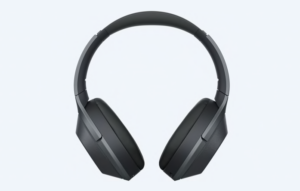 Sony WH-1000XM2 are quite heavy headphones, hereby comfort is not a selling point of this product, the padding at the headband is not enough to make them wearable continuously for hours. The Bose QC35ii's are much better in terms of comfort and they are superlight too. Also, there is a bit of clamping force, due to the weight of the headset and they can even fall off if you jostle too much. Battery life The battery life on the headset is good, Sony WH-1000XM2 is rated for 30 hours of Bluetooth playback with ANC on and 40 hours inline. So, they beat the QC35ii's in this regard. A full charge takes about 90 mins and a mere 10 mins of charging can provide you with 70 mins of playback time, but Sony still uses the conventional USB ports, not the advanced USB type C ports for charging. Noise Cancellation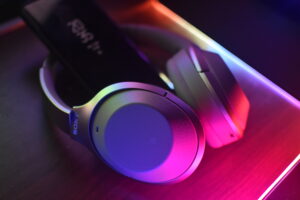 Although many say the Bose QC35ii's perform better in ANC, I think the Sony headset performs the best. The Bose makes my head feel submergedin some sort of a vacuum chamber. But, it's easy as pie with the Sony WH-1000XM2.  The best part is, you can optimize the ANC with the built in barometric sensors with a single tap in Sony's headphone mobile app. The ANC works surprisingly well blocking off a lot of disturbances from the surroundings. Don't expect it to be dead silent though. No headphone's NC does that. Maybe in future someday. But for now, its just a pleasurable experience. Sony's Headphone App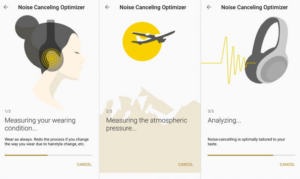 There are a lot that you can control in here. This is another aspect where the Bose lacks. The app provides a lot of controls, right from the equalizer to even sound positioning. It allows to update the firmware of the device too. The updates take about 27 mins for android and 37 mins for iOS devices. Here you can switch between SBC, AAC, aptX, aptX HD, LDAC Sound formats. LDAC is available for any android device as long as it has android version 8.0 or above.  The aptX HD is supported by Qualcomm devices. These sound quite fancy but, a normal ear wont even notice the difference. The major drawback is that when using these high res sound modes, other sound effects like the equalizer, sound positioning etc. can't be used. There is an ambient sound mode for walking, stationary or transport mode. Touch Controls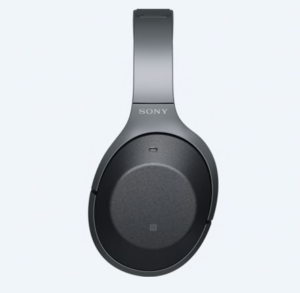 This is what that makes Sony WH-1000XM2 a unique product, this is not available in other headphones and it really works. The touch controls are really handy and Sony's smart sensing technology can correctly identify a finger or palm on the surface of the headset and you can perform certain functions apart from the regular play pause stuff just with a touch. Sound Performance Let's talk about the core performance of Sony WH-1000XM2, that is sound quality, to keep it simple, the Sony WH-1000XM2 sounds fantastic for a Bluetooth headphone. Don't expect Audiophile quality though. But, it sounds pretty good. In a way we prefer the Sony over the Bose QC35ii's. we ain't saying, the QC35ii's doesn't sound good but they sound a bit flat and clean. Well, that's not a bad thing at all. But, the dynamism of the Sony WH-1000XM2 sound fills it with energy and makes it more enjoyable. The Sony WH-1000XM2 sound's neutral and the lows, the mids and the highs are just on point and it create an amazing listening experience.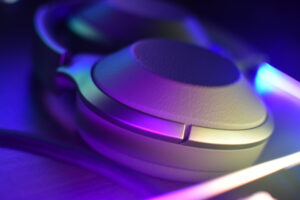 That is even adorn when its connected to the device with the aux cable. The drivers are 46 ohm (active), 14 ohms (passive) and 40mms'. One thing is sure that the sound stage is not so wide. You can increase it with the app but generally, it feels its throwing music right at your ears with the default settings. The LDAC improves the sound just by a bit. But play it with FLAC files 24 bit, and you will be amazed. The DSEE HX is said to improve the sound and I think it does that. Basically, through LDAC, data is transmitted at 990 kbps 24Bit 40KHz which is up-sampled to 24-Bit 96Khz. Leaving these technical terms aside, the normal ear won't be able to distinguish a lot. But, its surely a good experience. Who should buy it – Should you buy it? Comparisons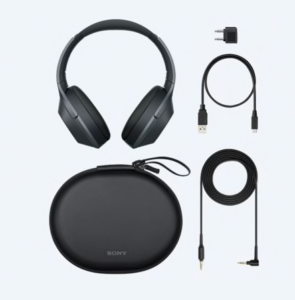 If you are an Audiophile, Sony WH-1000XM2 won't suffice you, the Sennheiser HD598, HD650, Beyerdynamic DT770's, DT 990's, Audio technica M50Xs', M70Xs' are better options. If you are an mild Audiophile who wants wireless convenience, noise cancellation etc. then you won't regret it. we would suggest to try the Bose Qc35ii's too. The Sony's WH-900N H.ear on 2s' are there too with just a tad bit lesser performance but at a lot lower price. You get lucrative color options too here. we could recommend the Sennheiser PCX500s'. Give it a try too in case it is available. A gamer, or for movie watching, i won't suggest these. I know, I'm out of topic here too. I am just clearing doubts. A travel enthusiast, Business executive maybe? These can be for you as long as you are not bothered by the brand. we would suggest these mainly for the amazing Noise Cancelling Performance and longer battery life.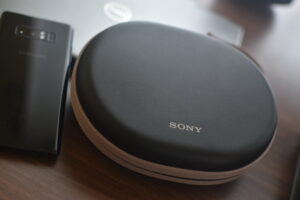 A casual listener, guess what, I own a couple of other earphones and headphones from Sony and other brands. You don't need to spend such a lot on Sony WH-1000XM2, as all of Sony's Hi-Res earphones starting at just around 5k will suffice your needs. we would simply suggest the Sony h.ear in 2s'. they offer great clear sound similar to the WH-1000XM2s' (Sounds corny, well it's true. You won't even notice the difference).  Don't like the brand, well there's the Sennheiser Momentum's, Fiio FH1, Fiio F9 etc. Final Thoughts – Sony has done a tremendous job on this one. And as I mentioned earlier. It's a fantastic Bluetooth Head phone. It has beautified the original 1stgeneration of these and made them better and more rugged. Outperforming the Bose qc35ii's in almost every field except comfort, it's a product well invested on.
Our verdict is 8/10, 1 point deducted for the Price point of the product