Featured
Technology
Amazon Prime Music: Is it a strong contender in the already crowded music streaming industry in india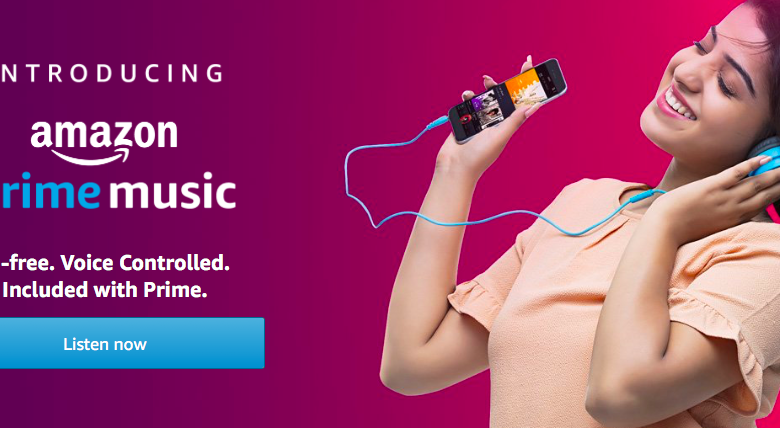 Well finally it's here, Amazon Prime Music is launched in India and as a brand name it is also called the "Prime Music Service", in this review we will have a deep look at the amazon music service by discussing the following four points.
Accessibility

Music library

User Interface and Design

Price
Accessibility

Well, just like the prime video service and unlike some of the other popular music streaming services in India such as  "Saavn, gaana, wynk etc" there are no "ad-supported" FREE versions of this service, which means that to access the Amazon Prime Music service you have to be an Amazon Prime subscriber, we will be talking about the subscription price later.
Well, the similarities between Amazon Prime Music and Prime Video services don't end there, Amazon music service doesn`t support Chromecast as well, But at the same time the service is accessible through Amazon Prime Music website and amazon music app and on the Amazon fire Tv stick,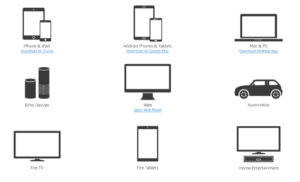 One major drawback of the Amazon Music Service is that it doesn`t support game consoles as of now, if we look into it from an Indian perspective then it barely matters, since most of the "desi" counterparts don`t supports game consoles,
However from a global perspective its a huge deal, since services like Spotify, google music, etc. are already available on game consoles. And considering the fact that Game consoles like the PS4 or the Xbox One are increasingly becoming the centerpiece of Home entertainment, It is a market hard to ignore.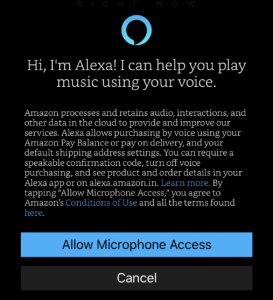 Amazon`s voice assistant Alexa is integrated deep into the Amazon Prime Music service, The Amazon Music App sports a dedicated tab for Amazon Alexa voice assistant, and it works well for the most part, Alexa still needs some fine-tuning to correctly recognize the Indian Context, Content and India vocabulary.
Amazon Music library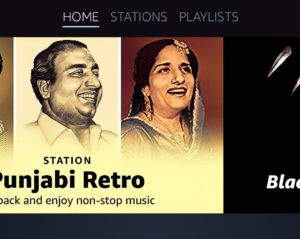 Amazon Prime Music has  a wide collection and selection of songs from a number of Indian regional languages, however, we must point out that the language options are limited and Amazon Music library has comparatively lesser languages options than its rivals such as savn, wynk, gaana etc. in india
This means that if you are into widely popular Indian regional languages like Hindi, English, Tamil, Telugu, Punjabi etc. chances are that you will find your preferred language and your preferred song, but if you are into offbeat languages like Odiya, Assamese, Urdu etc, than you are out of luck, but Mind you, that may not be the case for long.

The Amazon Music library is good enough, they have rights to some of the biggest labels in the world and if you are into international mainstream music you will most definitely find whatever you are looking for,

But  INDIAN music of any language or gene is limited, in most cases, latest hit songs will be available and old classic hits will also be available, however, if you are someone who is into alternate kind of music and likes to explore musically, that you may have a hard time doing that with Amazon Prime Music.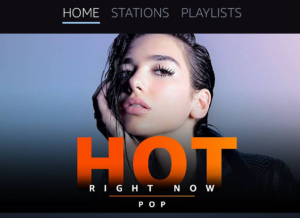 Unlike Saavn or Gaana, Amazon Prime Music doesn`t sport Originals, which means they don't produce any original songs or shows, if you are into original programming you can head on to Savan.com or gaana.com.
We believe, with deep pockets and the marketing minds of amazon behind them, Prime Music Library will move in only one direction and that is forward, and going forward we can expect a much wider variety of content to be available.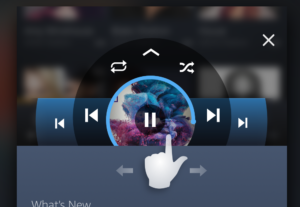 Amazon Prime Music can also act as a player for offline MP3 songs as well, which means if you have any songs stored in your handset or tablet, then you can use "Amazon my Music" Player to play those stored songs as well.
User Interface & Design

When you log in to the Amazon Prime Music Website or the mobile app, you will be Greeted with a slide show of featured content on the top, and the featured content can be a single song, an album or playlist, this slider is one of the basic ways of consuming music in Amazon Prime music.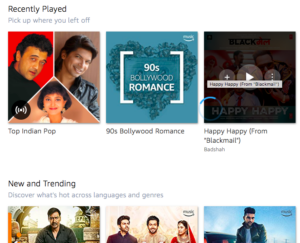 Then comes your recently played stuff, which can also be a single song or a radio station (I mean online radio station) or playlist. After that, the songs are categorized as trending songs based on languages or genes or the newest additions.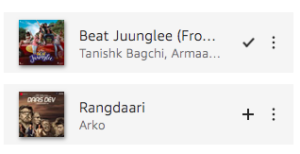 The User interface describes each category with adequately big thumbnails and album arts, The instructions to play, add to Que or download the songs or playlists are abundantly clear in the UI itself and it requires no extra effort to get on with it.

The Amazon Music Player is revamped and the mini player sits on the bottom of the screen, tapping and pushing the Mini player up will open up the full-fledged player, or just tapping the mini Player will pop out additional controls elements on the screen, all in all, this new Amazon Music Player is quite good to be used.
Pricing

Well in terms of pricing Amazon Prime Music has nailed it and as always like any other amazon service, this amazon music service has been clubbed with all other prime services at no additional cost. And Amazon prime service is available for Rs. 999 / year, you can even get it for less by clubbing the service Purchase with other amazon products like the eco speakers or the fire stick.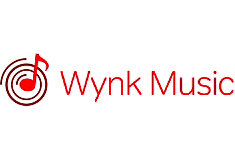 The only other Music streaming service which can give Amazon Prime Music a run for its money in the pricing department is Wynk, as Wynk is free for most of the airtel users in India.
Conclusion
Being the newest entrant to the already crowded Music streaming services scene in India, Amazon Prime Music is already a compelling option, the only things holding it back is a limited Music library and Premium Only market strategy, which can both easily overcome with deep pockets and industry contacts of amazon, we see a bright future for amazon prime music service in India.
Our rating for this service at the launch stage is 8/10