iPhone 8 iPhone 8 Plus and iPhone X a quick preview
Apple just launched its latest iteration of the iPhone, the iPhone 8 and (not) surprisingly enough, they have also launched an anniversary edition of the iPhone "the iPhone X"
The Names

The iPhone 8 and iPhone 8 plus is very similar to the previous generation iPhones, frankly they could have called the the iPhone 7s and iPhone 7sPlus, but anyways that ship has sailed when they launched the iPhone X, while ignoring the number "9" altogether.
Design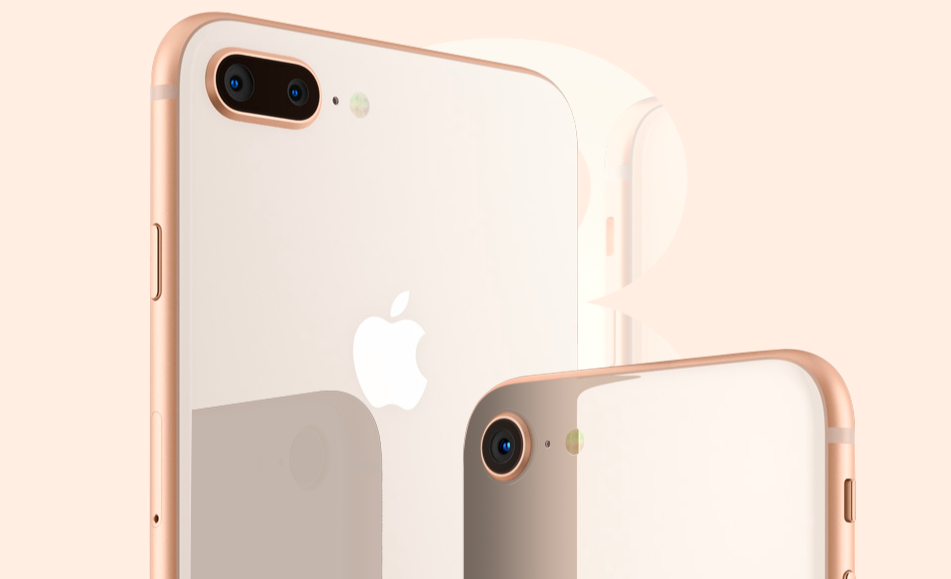 Iphone 8 and iphone 8 plus both sports a new glass shell design, the one we saw on the iPhone SE, however we think this material will be finger print magnet. Iphone 8 and iphone 8 plus will be available in three colour options, gold silver and space grey, they have ditched the much loved black colour for all the new phones as of now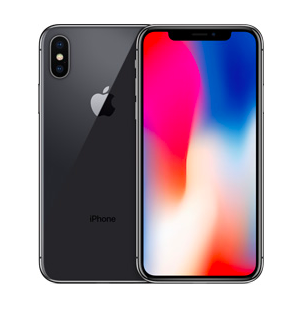 Iphone X sports a surgical grade stainless steel body with durable glass on the front and the back, the screen to body ratio has improved considerably and the long chin that we have on the iPhone 8 or iphone 7 is gone in the iPhone X, however along with the chin, the home button is also gone in iPhone x.
Now, to navigate to the homepage its a swipe gesture in iPhone x, its neat but it will require some time to get used to.

 Iphone X is offered in two colours space grey and silver, boy black would have been killer on this phone.
Wireless charging and Airpower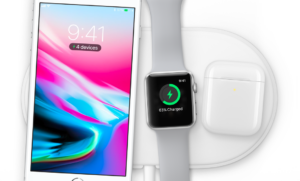 Wireless charging is a feature highly overdue in an high end phone like iPhone and finally it has arrived, wireless charging in iPhones is supported by Qi chargers, apple has also released a new product in this category called "Airpower", well you guessed it right its a wireless charging platform that supports all the latest apple products including iwatch 3, air pods etc.
For iPhone 8 and iPhone 8 Plus apple just mentions that they lasts about the same as iPhone 7 and iPhone plus respectively, they have not revealed the battery capacity as of now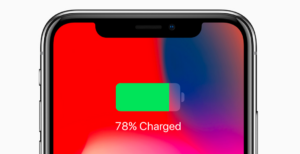 For the iPhone X, apple just states that it will last about 2 hours more than iPhone 7 (Mind you Not the iPhone 7 Plus),
Well the good news is that all these new iPhones support fast charging of upto 50% charge within 30 mins, however to achieve fast charging on iPhone you will be required to buy a new USB c cable which will be sold separately as an assecory.
Water Resistance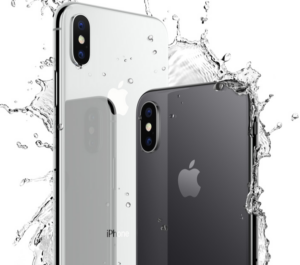 All the new iPhones launched will be water and dust resistant and are rated IP67 under IEC standard.
Display and Size

Iphone 8 comes with apple standard 4.7" and 5.5" screens, heartening to say that both the screens LCD only and as apple calls it "Retina display" with "326ppi" and "401ppi" density, which quite frankly does not justify the price point of the phones.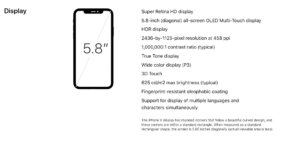 Well incase of iPhone X, its a different story all together, it comes with an 5.8" OLED screen with 458 PPi of resolution, which supports wider gamut of P3 colours.
Despite having the biggest screen size of all the three phone models, the weight of the iPhone x is 174grams, which makes it lighter than the iPhone 8 plus (202 grams) and heavier than the i phone 8 (148 grams) of course.
Camera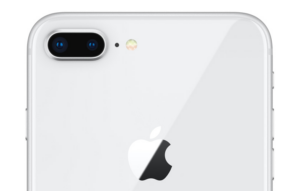 Iphone 8 being the smallest of the new lot gets the least number of camera features, but not the least the iPhone 8 camera supports OIS and thanks to the new processor 4K video recording at 24,20 or 60 FPS, and also 1080 slo-mo video at 240 FPS.
Iphone 8 gets a 7MP selfie camera with flash and a f/2.2 aperture with 1080P video capabilities.
Iphone 8 Plus gets two 12 MP wide angle and telephoto camera on the back, with both cameras sporting OIS with f/1.8 and f/2.8 aperture respectively, iPhone 8 PLUS sports upto 10x zoom and offers a studio quality portrait mode on the back and the front cameras
iPhone x also sports two 12 MP wide angle and telephoto camera on the back, with both cameras sporting OIS with f/1.8 and f/2.4 aperture respectively, well apart from the telephoto lens aperture of f/2.4 (instead of f/2.8 in iPhone 8 plus) all features are samilar to iPhone 8 Plus.
Storage

Apple has ditched multiple storage options for the iphone and have retained only two options for both the new phones, the 64GB option and the very high 256 GB option.
Touch Id and Face ID
Touch Id is available in iPhone 8 and iPhone 8 plus and it works exactly the same way it has worked in the previous phones,
However, The iPhone X, has ditched touch Id for faceID, the iPhone X has something called the "true depth" camera on the front which maps a persons face on the 3D environment and uses it for facial recognition purposes
FaceId is a relatively new area where apple has ventured into for its phones, so we need to wait and see how well it works on the real world environment.
Watch the video preview below