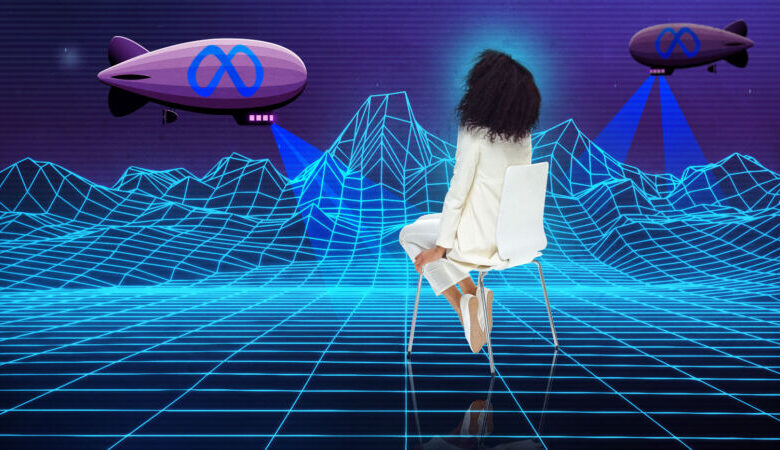 Metaverse, Web3, and cryptocurrency are the new buzzwords everyone is talking about.
But what are these new technologies? Why does everyone seem to have a different interpretation of Metaverse? What is Web 3.0? Is cryptocurrency a get-rich-quick scheme?
Well.!! As per the leading tech developers and investors, the Metaverse and cryptocurrency combine to form Web 3.0 – the decentralized internet.
So, the new talk of the town, Metaverse, promises to give us new experiences from our couches or cubicles. Let us explore more about the topic in detail.
What is Metaverse?
The Metaverse is a blend of our physical and virtual worlds. It is the enhanced version of our digital lives, which we have been living on phones or computers, slowly transitioning into our physical lives.
As you are who you are on Earth, so is your avatar in the Metaverse!!
The basic concept of the Metaverse is about our identity and digital ownership. It is an extension of human creativity that is evolving every day.
It is enabled by many technologies, like Augmented Reality, Virtual Reality, blockchain, computer vision, machine learning, and more.
Being an entirely new economy, different people have different interpretations of the Metaverse.
But in reality, the Metaverse is not what many people think about it.
It is not any gaming space or any dream come true. Nor is it limited to tech companies. Metaverse is a decentralized world where everyone has equal opportunities.
The popularity of Metaverse can be judged by the fact that even big giants such as McDonald's and Nike are becoming a part of Metaverse.
In short, Metaverse is a virtual world where you'll be able to go shopping, play games, meet friends, attend concerts, work and generally build a virtual life.
The Metaverse is turning impossible things possible, much like video games. In the Metaverse, our avatars can kill people, fly and own a mansion.
The money we spend in the Metaverse is cryptocurrency – Virtual Money in the virtual world.
This concept of Metaverse and Cryptocurrency together forms Web 3.0.
As we move past Web 2.0, the internet seems less stratified as people form a part of large communities full of user-generated content. The Metaverse is breaking the platform beyond boundaries by bringing new opportunities and boosting the 3D digital presence in a decentralized world.
Metaverse – A Customer First Economy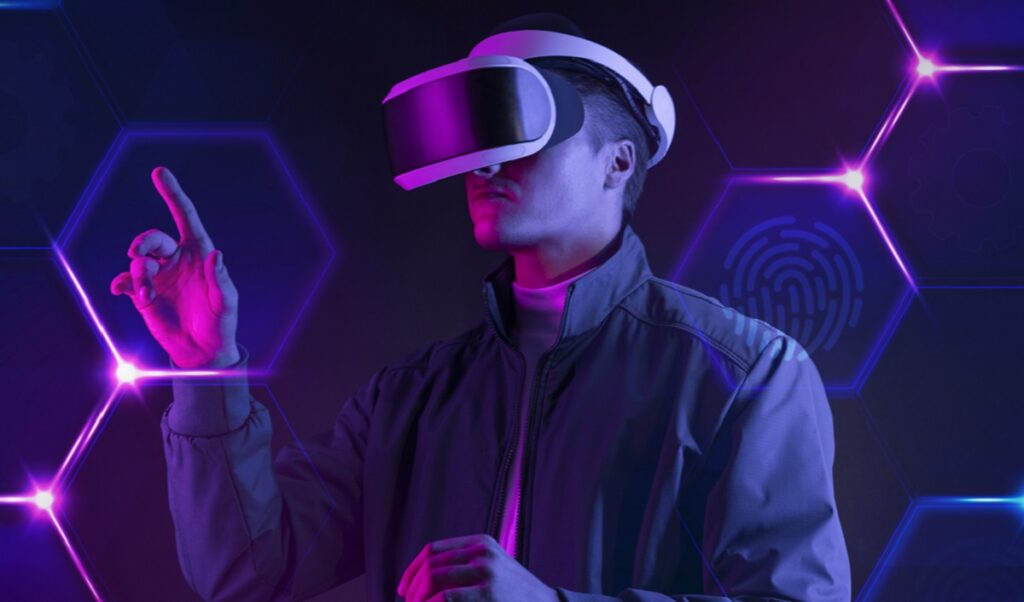 Metaverse, by nature, is a decentralized economy. It helps eliminate the middle man and connect businesses or creators directly with their customers. So, anyone looking to step into the Metaverse will need a digital-forward mindset that puts the customer first.
Metaverse is a term coined by Neil Stevenson in 1992 in his science fiction novel Snow Crash.
The Metaverse world operates as an economy with its currency (cryptocurrency) and banking system (Defi).
As per the research, it has been predicted that in the next few years, people will spend more time living in the Metaverse than in reality.
Is Metaverse economy for everyone?
With virtual devices becoming the new normal for everyone that allows you to visualize a virtual world from the comfort of sitting on the couch, there are endless opportunities for everyone to make more money in this space.
Whether you are a gamer looking to explore a new world or an entrepreneur who wants to expand your business, there are many benefits of joining the metaverse economy. Some of the top ones include:
Profits from creations that could be worth millions
Be part of the next level of e-commerce
Building your community by creating your own space
Access to a large audience.
How to make money in the Metaverse Economy?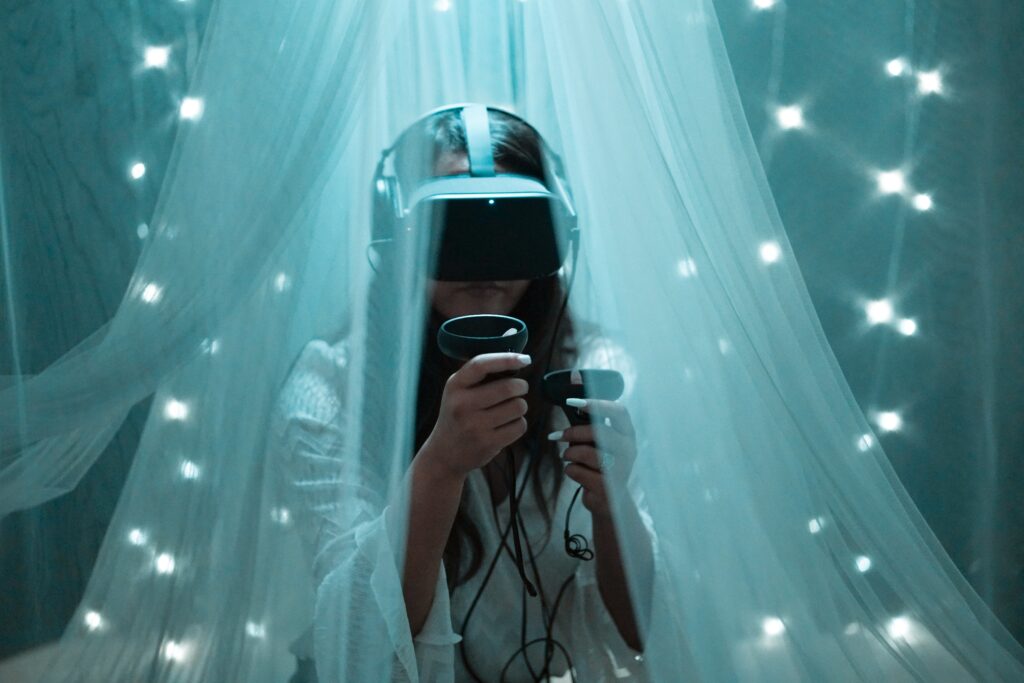 Non-Fungible Tokens play a significant role in the Metaverse economy.
NFTs are like digital certificates of authority for digital assets.  NFTs, give a unique identity to the avatars and digital items like jeans, shoes, and artwork.
Already half a billion has been spent on NFTs, and with a further 40 million dollars monthly, the growth of the digital market is exponential.
However, the question is can your business find a place in the Metaverse economy?
The gaming industry is already booming in the metaverse economy. Developers are incorporating immersive virtual reality technology into their games, which leads to more game purchases, downloads, and engagement. From designing games to playing on virtual reality headsets to providing services to gamers, there are endless opportunities for businesses to explore this new space.
One of the best examples of this is IKEA.
IKEA is one of the early adopters of AR technology. The IKEA app allows customers to virtually put furniture into their house using phone and AR and check if it matches their requirements. It prevents the nightmare of going to their stores physically.
Matterport is another business that is leveraging the use of AR.
It allows real estate agents to have a 3D capture of their properties which gives potential buyers a unique way of checking out properties. So now you can have a 3D tour of hundreds of properties from the comfort of your house.
Hobbyists also have plenty of opportunities in the metaverse economy.
People who enjoy crafting and designing have ample opportunities in this space. They will be able to use 3D printers to turn graphics into reality. It could be anything from jewelry pieces to key chains.
Digital Assets in the Metaverse

Digital assets like cryptocurrencies and NFTs have become a means of creating new revenue-generating avenues. It involves staking your cryptocurrency for passive income, nesting NFTs, and more.
Like traditional properties and real estate, virtual landowners earn yield and rent fees on the land they own. All this is through predetermined terms and conditions with renters, enforced by smart contracts.
Another source of income in the Metaverse is Royalties. When NFTs are sold or resold in secondary markets, the creators earn the royalty, while investors earn passive dividends.
The other digital asset in the Metaverse is Decentralized Autonomous Organizations (DAOs).
DAO represents a pool of people that forms a community through well-defined, encoded rules. They act as a crowdsourced community of moneylenders and help create the next generation of decentralized financial services.
Conclusion
So to wrap up this all, the metaverse economy is an open global digital market. It has no entry or exit barrier, and everyone can participate. Also, it is a free market, so anyone can do business here and create a community. The best part is that it is fully digital where everything occurs on the blockchain, which provides immediate verification and security to all the transactions.
In short, the metaverse economy is a new era. It is an era without borders, tariffs, or customs.