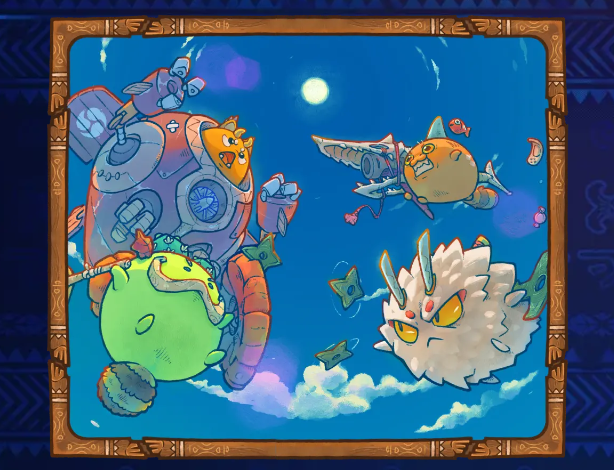 Axie Infinity is a crypto-based game launched in 2018. 
Developed by Vietnamese developers and published by Sky Mavis.
The game uses non-fungible tokens – NFTs – and has an active community. The game runs on the Ethereum and Ronin blockchains and is built on a model whose basic aim is to play and earn.
Where to play Axie Infinity
Axie Infinity is playable on Windows, Android, and iOS. You can also play the game on your iPad or MacBook. This means that the game is playable across all platforms which helps in catering to a large number of users. It is clear that the developer wants to make it accessible for all kinds of players interested in Crypto.
The game is available on their official website. As of now, Axie Infinity is playable on PCs and smartphones. 
A Metamask account and a crypto wallet. Further your wallet would also need funding.
Gameplay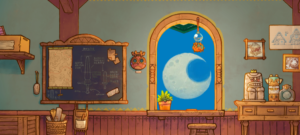 You have to catch creatures named 'Axies' and fight with other real-life players' axies. You can convert the rewards that you earn from the game into real crypto assets.
Next, you have to buy some digital pets or the Axies. Axie Infinity marketplace is where you can fund your Axies. You need three Axies to start playing the game, 
Make sure to spend some time researching the best Axies to buy. Also you will be playing with these Axies for a while before you can get more. 
Axie Infinity is an inspiration by famous games like Pokemon Go and Hearthstone. Coming onto the modes:
There are two modes: Adventure and PvP
In the Adventure mode, you fight the PvE enemies and earn XPs
In the PvP mode, you fight other players for rewards.
You get 20 Energy Points every day to play, which binds the player and makes it more addictive.
Earnings

The way to earn money is by collecting SLP (Smooth Love Potion). You get these by logging in daily, completing the daily adventures, and by winning PvP battles. These are some easy ways of earning SLPs. 
Now the main catch is that these SLPs can be traded for real other cryptocurrencies of your choice. Further breeding and trading Axies is a way to earn more. And you can also breed Axies and sell them in the marketplace.
Axie Infinity holds engaging resembling Pokemon games where you have your own creatures which you can train and battle with other creatures. The game is mostly focused on breeding Axies and PvP battles. The side quests and PvE aspects cling to the players keeping them engaged. Then the play-to-earn aspect also makes it addictive and rewarding.
Currencies
Regarding the in-game currencies, the AXS (Axie Infinity Shards) and SLP (Smooth Love Potions) can be traded for ETH (Ether).Before continuing or starting it is important to know that P2E games are an investment and need time, money, and effort to win.
The Axies are NFTs themselves which means they act as assets where you can sell them to other players and gain profit. Also, the NFT's price tag increases as the game perform well in its domain.
Getting Started 
Users need to play a few adventure stages, complete daily tasks and play a few PvP battles to earn 40 to 50 SLPs. It can be made a steady source of income by investing money, time, and effort. 
The three Axies, in the beginning, would cost you around $500. Further, the popularity of the game had this price fluctuate a lot. 
Players often hire other players to play the game on their behalf. This often cuts off the income but also saves the time and effort required for consistency to maintain.
Researching the game and how to start is often challenging. You have to decide which Axie cards and Axies to have, which will make the most profit, to sign up on MetaMask and link it to Axie Infinity and then to Ronin wallet.
Future of Axie Infinity
The strong active community is a strong base for the game. The increasing popularity of the game and NFTs makes it a quite worthy investment. The future of Crypto is in good hands although the controversy surrounding them is already known. The players often make money after some research, while playing this kind of game due to increasing popularity and hype.
The future of the crypto game is safe. The developer, Sky Mavis, made a pet universe and crypto community through this game. The immense popularity of blockchain games is likely to receive frequent updates and gameplay can be updated with increased functionalities. 
These procedures are quite challenging and proper guidance often becomes a barrier to it.
Crypto enthusiasts have been giving much attention to blockchain games recently.