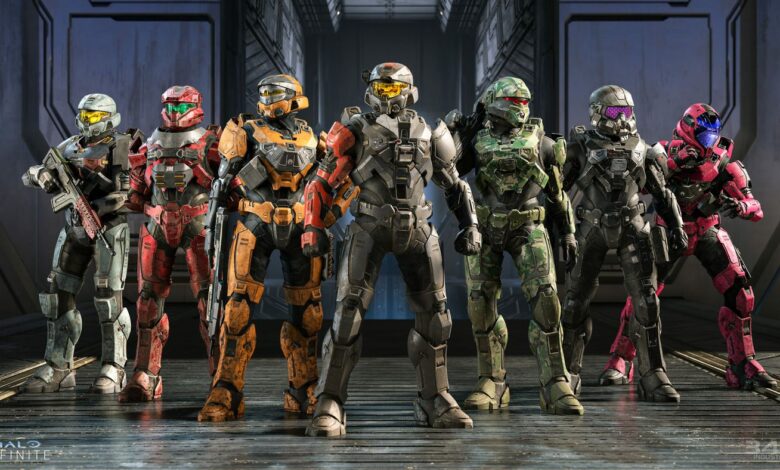 Now that Halo Infinite is out, players are more eager to catch up on all the stories about the games and outside. There are multiple Halo books, comics, and short films on Halo.
So, which Halo games should new players try first?
Many players haven't experienced Halo into Halo, and with there being different Halo games, it becomes confusing as to where to start. There are hundreds of recommendations online as to where new players should jump in, but these suggestions sometimes become too confusing. Moreover, different players have different experiences and backgrounds with diverse preferences.
So, here we are listing a chronological list of all the Halo games out there, so you can go ahead, read, play and decide what Halo to jump into for the first time. Also, gear up yourself for Halo Infinite, what to expect from it and what the story is because it will be next-level crazy.
The Halo Franchise
Halo was created by Bungie and released in 2001, and from that time, the military science fiction franchise has become a massive success.
Currently, it is owned and published by Xbox Game Studios.
Twenty years later, Master Chief is still one of the most sought-after games, releasing the latest Halo game – Halo Infinite in 2021. So, let us have a look right from the beginning.
Why was Halo a massive success?
Halo is an innovative game set in the twenty-sixth century.
It is based on AI, where Master Chief is assisted by Cortana. Cortona serves as a friend of Chief and can also hack technologies.
As a player, you will be revealing the secrets of the artificial world and fighting with aliens. During that time, most of the games had terrible graphics. So, AI and sophisticated graphics made Halo set a new standard for video games. Another reason as to how Halo has skyrocketed was because of the 3D environment. It also features a split-screen mode, where you could invite your friends over to your place to engage in an intense shootout. The game also included five competitive multiplayer modes and was very well received.
Halo was not an instant runaway success, but gradually players started falling in love with the game.
Halo games in chronological order
Halo Combat Evolved (2001)
Halo 2 (2004)
Halo 3 (2007)
Halo Wars (2009)
Halo ODST (2009)
Halo Reach (2010)
Halo 4 (2012)
Halo Spartan Assault (2014)
Halo Spartan Strike (2014)
Halo 5 Guardians (2014)
Halo Wars 2 (2017)
Halo Infinite (2021)
Halo Combat Evolved (2001)
Halo Combat Evolved is the first game in the Halo series.
It was developed by Bungie and published by Microsoft Game Studios.
During that time, Bungie Studios was a part of Microsoft.
Before being acquired by Microsoft, Bungie was working on Combat Evolved as a third-person shooter game. However, due to financial difficulties, Microsoft acquired them.
With the release of Xbox on Nov 15, 2001, Halo also released a launch title for the console.
Halo 2 (2004)
Halo 2 is the second instalment of the Halo Series. After the massive success of the Halo Combat Evolved, Halo 2 was highly anticipated and released in 2004.
The addition of new enemies and improved graphics made the game more exciting.
In addition, players could assume the roles of Master Chief and the Alien Arbiter.
Halo 2 was an instant success and is known as one of the greatest video games of all time.
Halo 3 (2007)
After the Halo 2 release, Bungie started working on Halo 3 and released it in 2007.
It is an Xbox 360 exclusive game.
The Halo 3 story centers around the interstellar war between 26th-century humanity and the Covenant and alien-parasite Flood.
Compared to its predecessors, Halo 3 has better online multiplayer and processing power.
The game features new weapons, standoff, foundry, and gameplay elements that were not present in the previous title series.
Halo Wars (2009)
Halo Wars is the top-down strategy game from the Halo series developed by Ensemble Studios and released exclusively for the Xbox 360 in 2009.
Halo Wars is a story-based game played in military campaign game mode.
The game takes place in the twenty-sixth century, years before the events of Halo: Combat Evolved.
The game also received many complaints, such as a lack of options to play.
Halo ODST (2009)
In 2009, Halo 3: ODST was released, which was developed by Bungie.
The story continues the before and after events of Halo 2.
Halo 3: ODST expanded the narrative and provided a unique experience to the players.
In Halo ODST, players control human soldiers, known as 'orbital Drop Shock Troopers (ODST).
The game comes with multiplayer modes. The overall mood of the game is melancholy.
Halo Reach (2010)
In 2010 Halo Reach was released, which was also developed by Bungie.
The story takes gamers in the past, before the first Halo game, namely the year 2552.
The game follows the Noble Team, a six-man operations unit of SPARTAN-II and SPARTAN-III commandos.
Halo Reach incorporated new features, such as social networking abilities and higher customization options.
Halo 4 (2012)
Halo 4 is the first game of the Halo Series developed by 343 Industries for the Xbox 360.
The game features a new selection of weapons, enemies, and game modes.
It was a direct sequel to the storyline of Halo 3.
The game plot of Halo 4 continues the story of John-117 and Cortana, left uninhibited on the remnants of the UNSC Forward Unto Dawn.
Similar to previous Halo titles, players could also use Forge, a map-editing tool for multiplayer maps.
Halo Spartan Assault (2014)
Halo Spartan Assault is an isometric shooter game released in 2014.
It takes place in 2554, and the story covers the Halo 3 and Halo 4 events.
It was the first Halo title to be accessed via mobile devices.
The game received mixed reviews. The Halo look received appreciation, but the microtransaction features of the game also received a lot of negative feedback.
Halo Spartan Strike (2014)
In 2014 the successor of the Halo Spartan Assault was released – Halo: Spartan Strike.
The gameplay occurs in two different eras: the beginning part, during Halo 2 events, and the second part post the Halo 4 events.
This game has received mixed reviews from the players. The game was considered an improvement compared to its predecessor, and it did not feature microtransactions.
However, it received a lot of criticism due to the lack of multiplayer features.
Halo 5 Guardians (2014)
In 2014 Halo 5: Guardians was released, a sequel to Halo 4, and was developed by 343 Industries.
The game plot features two fireteams of human super soldiers. The first is the Blue Team, led by Master Chief, and Fireteam Osiris by Spartan Locke.
Halo 5 has many drawbacks, such as it did not feature split-screen co-op, terrible networking for custom games, no Forge at launch, and microtransactions.
Due to these, Halo 5 Guardians was not very successful.
Halo Wars 2 (2017)
A sequel to Halo Wars was released in 2017, named Halo Wars 2.
The game was set 28 years after the original Halo War and shortly after the Halo 5 events to make the story correspond with the current timeline of the Halo Franchise.
The game has six different multiplayer modes. Each mode has a unique objective that involves battling waves of enemies, controlling territories, or constructing a new base.
Halo Wars 2 wasn't as well-received as other Halo games.
Halo Infinite (2021)
Halo Infinite was released in Dec 2021 and was one of the most anticipated Xbox games.
It is compatible with Windows, Xbox One, and the Xbox Series X and S.
It was developed by 343 Industries and published by X box Studios.
It continues the story of the Master Chief and his fight against the enemy Banished. The storyline is much more human, with Master Chief playing a more central role than Halo 5.
Halo Infinite features a split-screen which was not there in Halo 5.
Halo Infinite also has a free-to-play multiplayer.
It's been 20 years since the first Halo game was released, and to this day, Halo keeps going successful and improving.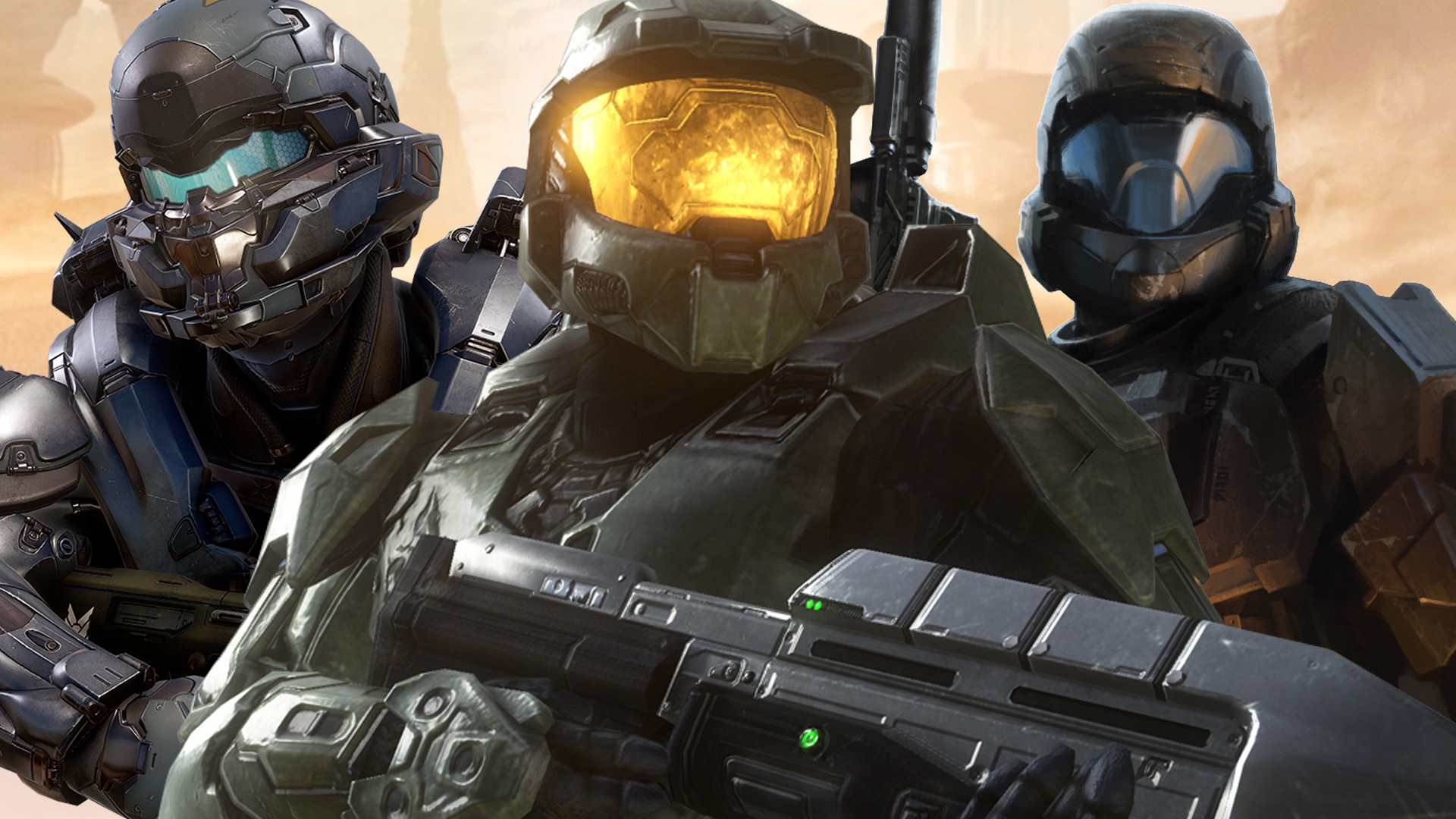 What is your favorite Halo game? Let us know in the comments section.