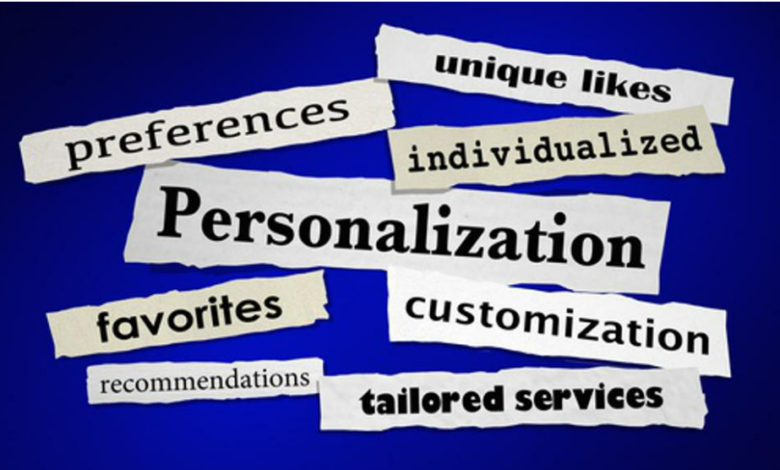 In the present era of evolved consumers, just changing the name on a generic leaflet, creating mass marketing campaigns, and sending it to all your customers is not going to work. With a surge in the information available, customers have become more aware, and they are heavily reliant on market offerings, reviews, and recommendations. All these factors also create an element of confusion. So, in this situation, the best way to make your brand stand out is by making your customers feel special by creating a customized digital experience, including offers and recommendations.
A recent study by Deloitte released that 90% of customers find personalized advertising appealing. As a result, multi giants like Amazon, Starbucks, Spotify, and Mercedes have adopted a more personalized and highly targeted approach to drive their sales.
What is Hyper-Personalization?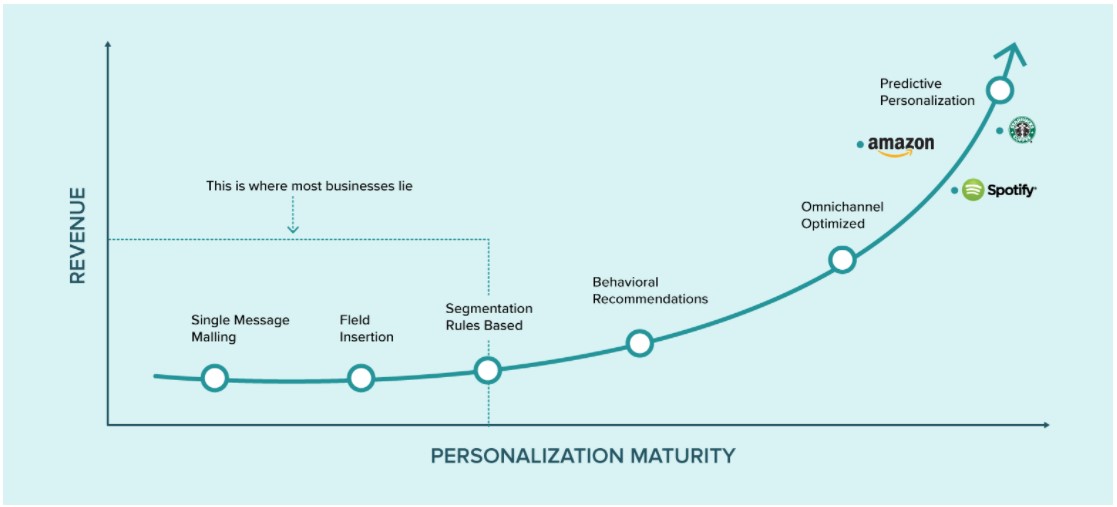 Image Via: webengage.com
Companies should make hyper-personalization in customer care a top goal for 2025.
-McKinsey
Hyper-personalization involves using real-time and desirable data of consumers to tailor products, services, and offerings relevant to the consumer. The process of Hyper-personalization requires the brand to have a thorough understanding of their products and customers and the appropriate use of data, techniques, and infrastructure to design a customized marketing strategy.
One of the best examples of the company leading hyper-personalization is Amazon. Amazon has access to a large amount of data through its variety of business units (Retail, Prime Video, AWS, Whole Foods, Goodreads, Kindle, Audible, and more). They use this data across different platforms in personalizing the home page based on the previous history of consumers.
Benefits of Hyper-Personalization

Image Via: www.business2community.com
1. Takes personalization to a whole new level: A recent study by Deloitte revealed that three out of four customers have indicated they receive too many email promotions from brands and 69 percent of them have unfollowed brands they once followed on social media. This shows a lack of consumer interest in the content or offers served to them.
With hyper-personalization, brands can overcome this challenge by targeting specific customer segments using the right technology media and content.
2. Eliminates the problem of Choice-Overload: When given way too many options to choose from, customers tend to face the problem of choice. In turn, customers are most likely to leave the website without even buying. With the use of Hyper personalization, marketers can address the problem of choice overload by showing customers basis on their actual needs and wants.
3. Provides more evocative context: With the use of big data, AI, and other techniques, Hyper personalization helps brands target different segments of customers individually by analyzing factors such as gender differences, economic, social, educational backgrounds, location, demographics, etc.
4. Addressing impulse generation: As revealed by Microsoft, the human attention span has dropped to eight seconds. So, for marketers, this calls for hyper-personalized information instead of a generic one to address their pain points directly and hold attention.
Personalization VS Hyper personalization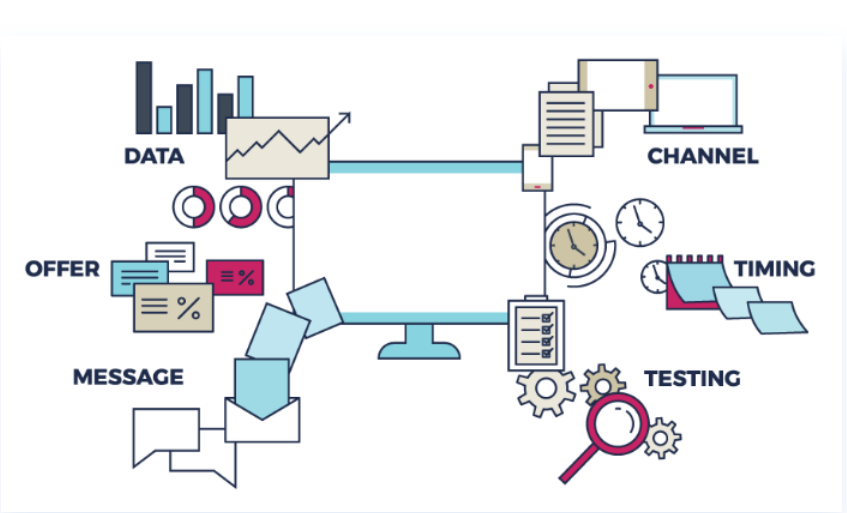 Image Via: Instapage.com
Regular personalization focuses on the basic information about customers such as names, organization, locations, purchase history, and other demographics.
For instance, sending alerts to the customers to complete their purchase when they leave the items on their cart.
Hyper personalization is a complex process that lets you serve an audience of one every time, which means giving your customers what they want.
With hyper-personalized marketing, you can consider purchase history, time spent on the search, the timing of past purchases, average spends, items browsed for but not purchased, seasonality, discount trends, and AI helps you make sense of all that data. So you can zero in on what matters in real-time.
You can even predict what customers might want and then use that information to help with forecasting offers, inventory, and product development.
With hyper-personalization, you can offer people what they want and when they want, so you sell more then. With hyper-personalized customer service, you can meet your customers on a channel of their choice, ready with help and support when they need it. You can identify issues immediately and deal with them before small challenges become massive ones.
The ultimate goal is to make your customer feel special, and in turn, increase your sales.
Hyper personalization in Marketing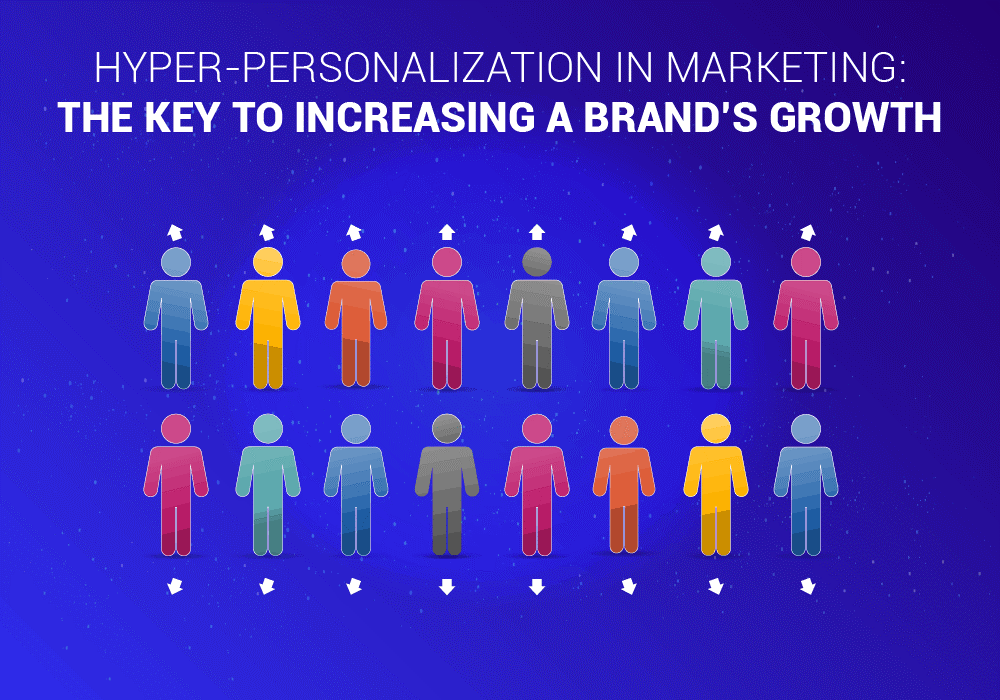 Image Via: popupmaker.com
Implementing hyper-personalization in your marketing strategy can do wonders for your brand. Here are some reasons you should adopt hyper-personalization in your digital marketing strategy.
1. Increasing revenue: With the help of data-driven content, targeted customer segmentation, recommended engines, and dynamic pricing models, brands can increase their revenue manifold times.
2. Reducing costs: With the help of AI and big data in hyper-personalization techniques, brands can automate most of their workflow and decrease retention costs.
3. Promoting customer experience: A study by Deloitte revealed that 69% of online shoppers say that the quality or relevance of a message influences their perception of a brand. Hyper-personalization also helps in real-time customer segmentation and designing dynamic landing pages and websites as per the needs and wants of consumers.