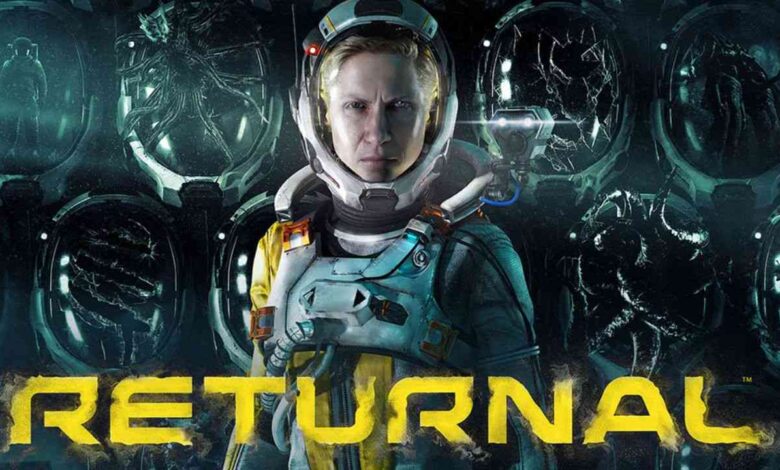 Returnal is the most ambitious effort yet, Its a ps5 exclusive third-person shooter with an incredible sense of exploration and discovery.
Storyline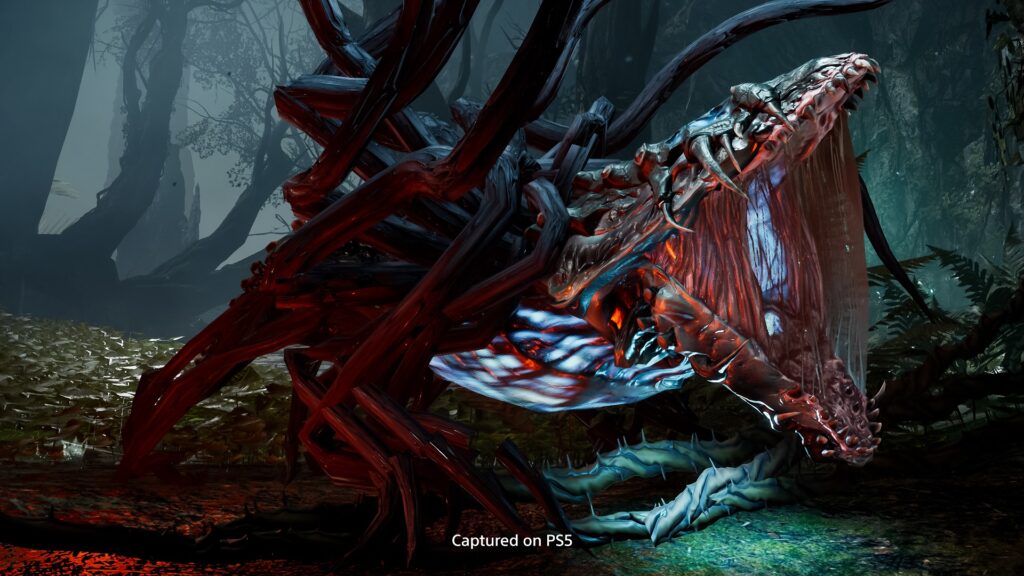 Returnal has a pretty delightful story with some decent plot twists and paradoxes. It's a deep story, one that even mixes things up with some creepy first-person's house explorations that dive into the psyche of Selene.
The game begins with Selene, the protagonist, a space explorer disobeying the orders of Astra corporation setting off to go to an alien planet called atropus to investigate a mysterious signal she calls the white shadow, which somehow sounds familiar to her. Selene gets briefly distracted and finds her spaceship badly damaged, crashing down into the planet's surface. She survives the crash and attempts to contact Astra, which ended up as a failure. Things get very weird and time loopy quickly.
Of course, this all serves to contextualize the fact that this is rogue-lite and built on the idea of repeated runs through the same environments, but it's also a clever storytelling device. Selene can find logs left by her former selves, which slowly peel back the layers of fraternal central questions.
Gameplay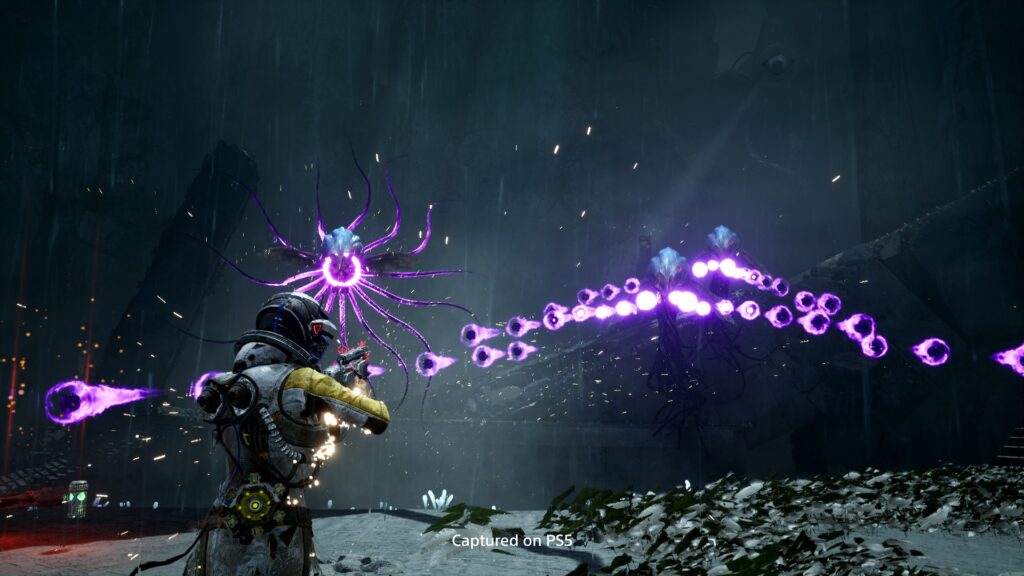 Returnal is a third-person shooter video game covering the psychological genre with a lot of gunplay. The main gameplay focuses on astronaut Selene who is stuck on a time loop on an alien planet. After every death, Selene comes to life in a strange environment. 
It is a groundhog's day scenario where the game chews you up and spits you out back at the beginning, where you lose your weapons, your currency, and most attachments and stuff. Every time Selene starts from square one, the environments and the encounters are all randomized, procedurally generated. So, there are specific points and story points and little hub spots that are usually consistent, but you are getting fresh surprises, new areas, new challenges, and new gears every time you shoot lots and lots of aliens.
In-game Puzzles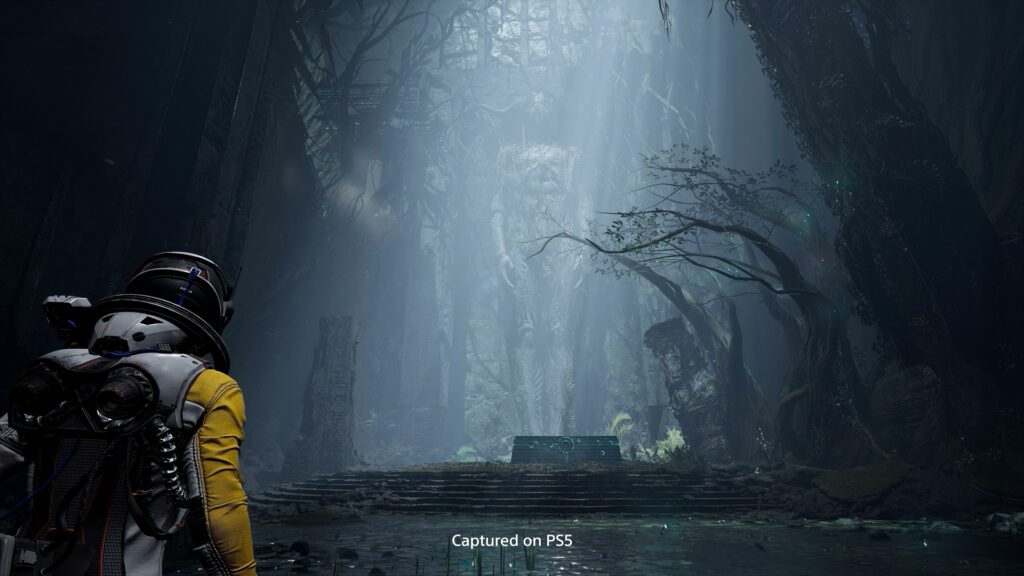 Returnal is all about variations and making the most of what is given. Let me clarify that survival isn't assured here, but the better player you are, the better chances you have to make it till the end. The rules get complicated quickly, but that's the name of the game here.
You will come across various dangerous events in your journeys, such as boss guides, room types, collectibles, enemies, weapons, and a lot more.
Returnal is a tough game, but it rewards you handsomely for playing and making crazy choices which is always a great feeling, and those major risk-reward choices often aren't so easy either.
Soundtrack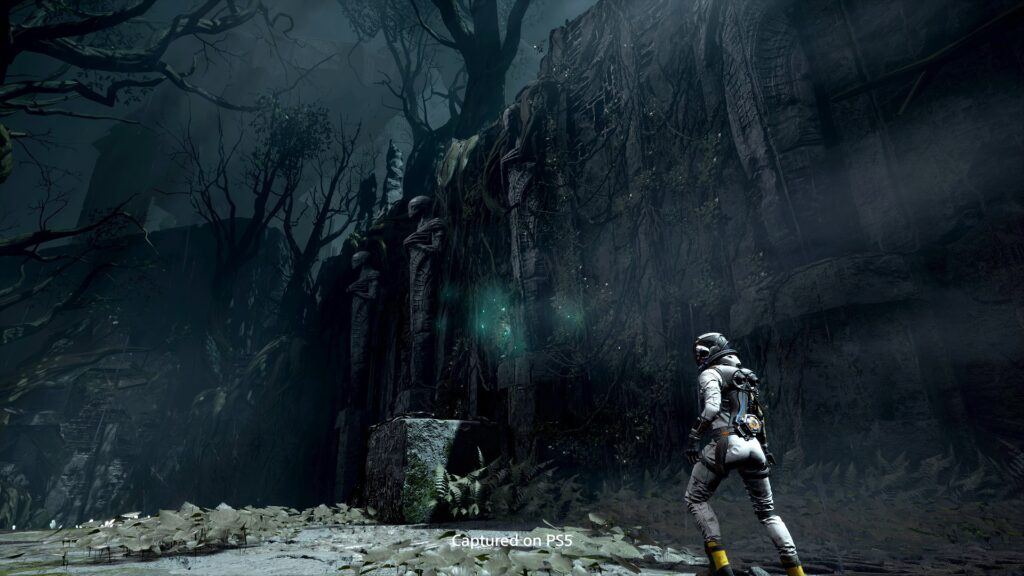 The spiteful soundtrack of Returnal is the creation of British musician Bobby Krilic. This hostile music perfectly matches with the dark heart cosmic mystery of the game. Returnal uniquely offers different emotions to the players – sadness, determination, confusion, horror, and whatnot. And the soundtrack fixes all these emotions like a jigsaw.
The best part here is the 3D audio quality of PS5 that can give you chills. Although sometimes Selene's voice dominates the soundtrack that compliments the game.
Graphics

After games like Resugan, and dead nation, Housemark has come up with this brilliant rogue-lite game. Returnal has some of the best visuals with more focus on the gameplay and a wonderful story.
Returnal runs in a dynamic 4K at 60FPS. The graphics are stunning. From the somber background, dingy forest, red desert, great animations, and perfect protagonist, the graphics are just marvelous.
Also, the loading time is just amazing. It takes only seconds to skip and move from one part to another.
Controls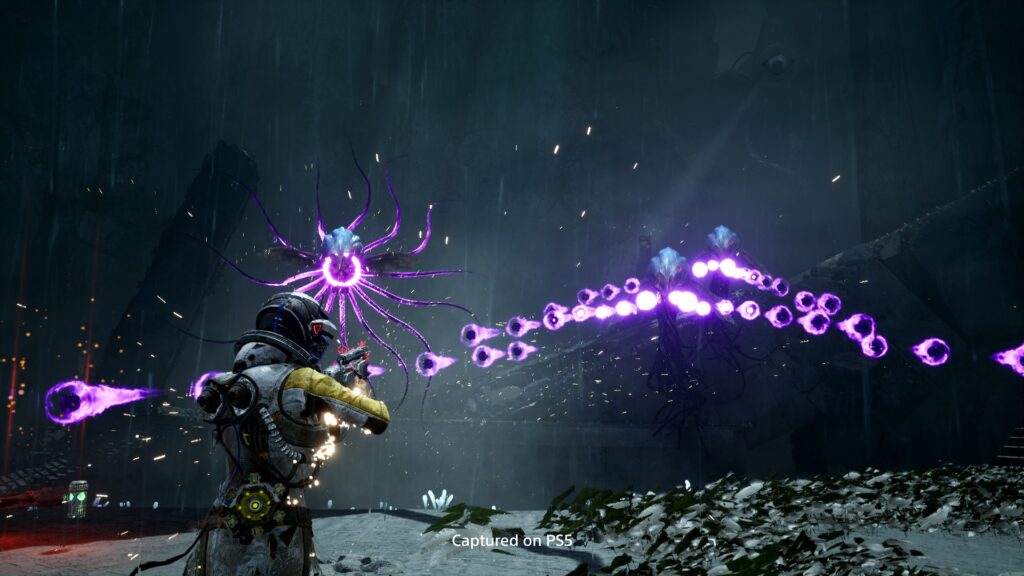 Returnal is a tiresome game, and to reach the maximum level you need to have a firm understanding of its control system. Returnal also uses the Dual Sense controller's Adaptive Triggers and Haptic Feedback that can be customized as per your requirements.
It also offers the control mapping option, where you can map the controls as per your choices and make your gameplay easier.
Our Final Thoughts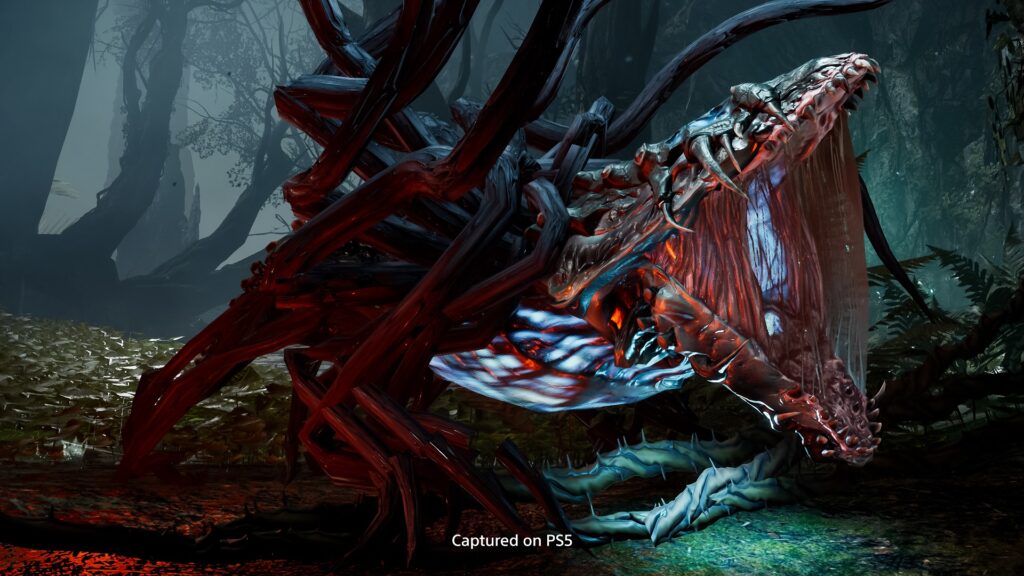 If you love sci-fi games and loves adventure, then you will love this Rogue-lite formula-based game.
Throughout each run of Returnal, its fast-paced combat and killer controls will keep your adrenaline level high. If you fall in love once, then its rogue-lite formula will keep you addicted forever.
Rating
We can give Returnal a rating of 8 out of 10.