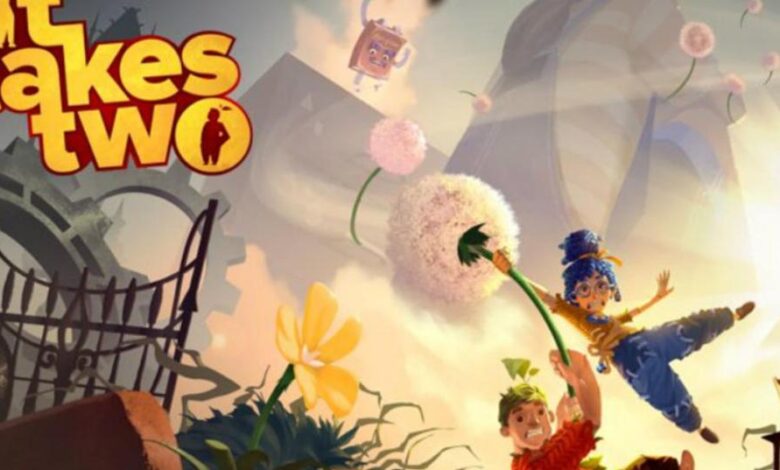 Get ready and brace yourself for an exciting journey of a lifetime with It takes two. the game is created to be only played as a co-op, you can let your friends enjoy this game for free with friend's passes. 
Storyline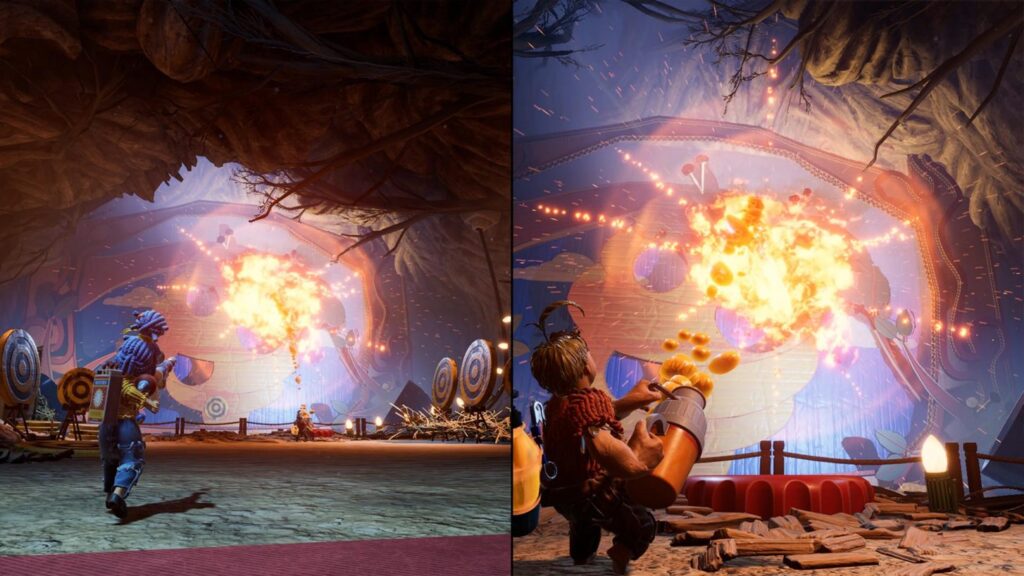 It takes two story is based on a magical kingdom, a kingdom with magical wizards and warriors. It is an epic tale set upon the high seas with a hint of winter wonderland. It takes two is an odyssey through time and space. 
Well, This is the story of Cody and May. Who are humans, but due to something special that happens in the game, now looks like a blob of clay and they want to change back to human form. however, To get back to their own self, they must try everything possible to fix their relationship. In short, It takes two is a story of passion, attraction, and collaboration. 
Gameplay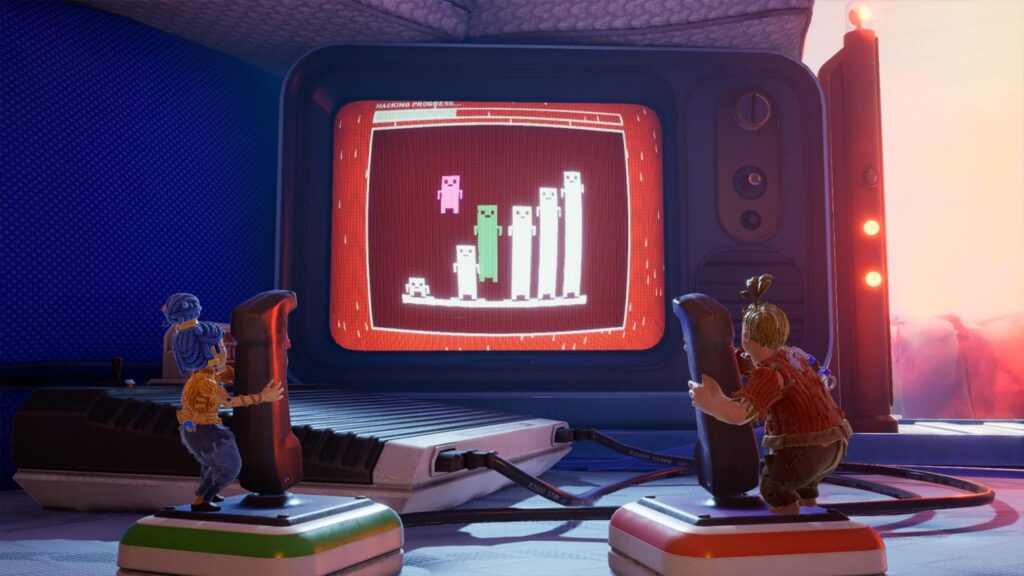 We tried our hands on the game, and it had us play as Cody and May, a couple on the verge of divorce who are mysteriously turned into dolls. The whole gameplay revolves around the couple and their daughter Rosa's struggle to get back together. As you venture through the game, you will slowly see the couple work through their marriage facing challenges that metaphorically represent their marital dispute. It takes two ties the difficulty at each stage to the couple's style of gameplay and It takes two doesn't work like other multiplayer games such as overcooked increasing complexity and difficulty as players progress.
In-game Puzzles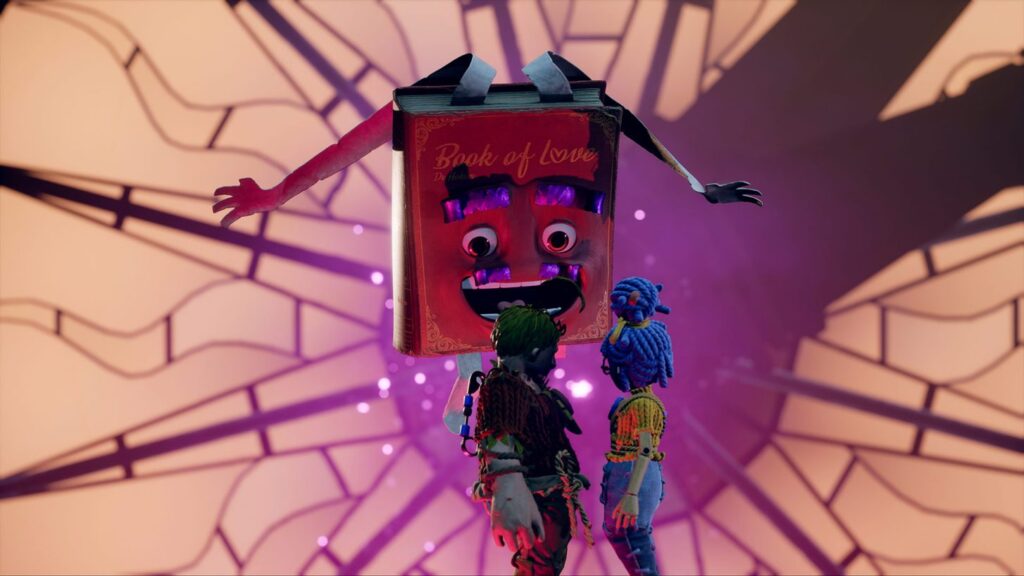 Each level design that we experience was unique and, as promised by the developers, a genre on its own. in-game puzzles are scattered throughout the game for players to have a little healthy competition with each other. Nothing like a bit of whack-a-mole to spice up the competitiveness with your friend, and easy-to-understand game mechanics with simple controls. 
Controls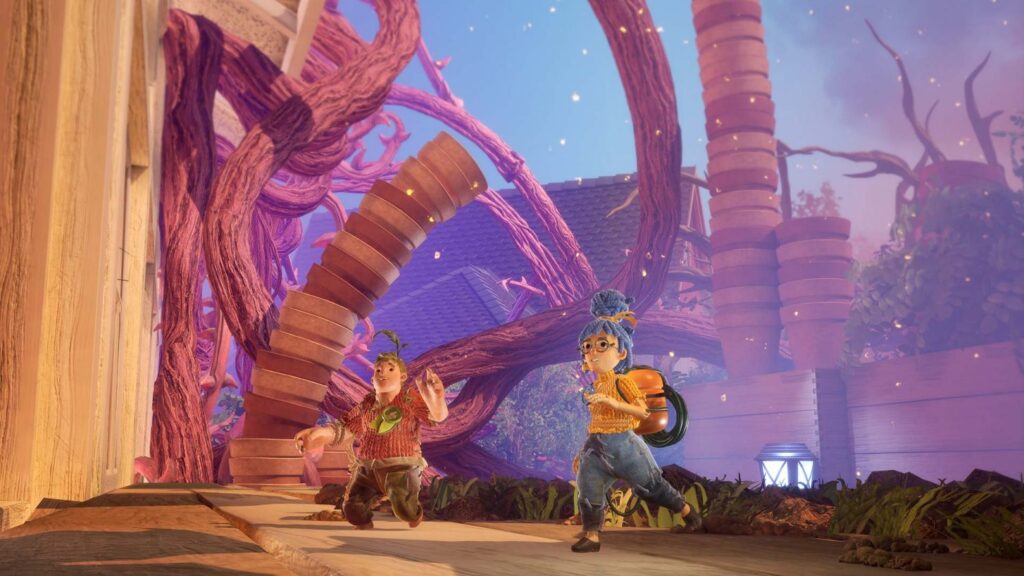 The main attraction of It takes two, is its co-op style of gameplay which is fun to play with friends and fits perfectly in the game's control scheme. while solving puzzles and battling enemies, It takes two becomes quite challenging and requires continuous interactions between both the players.
Finding a local co-op game is nearly impossible, but developers of It takes two have done a marvelous job in making this multiplayer game equally enjoyable for both players. It offers an intense and brilliant gaming experience. Especially in times of pandemic, this was much needed. We hope that It takes two will inspire a lot of other companies in the future. 
Our Final Thoughts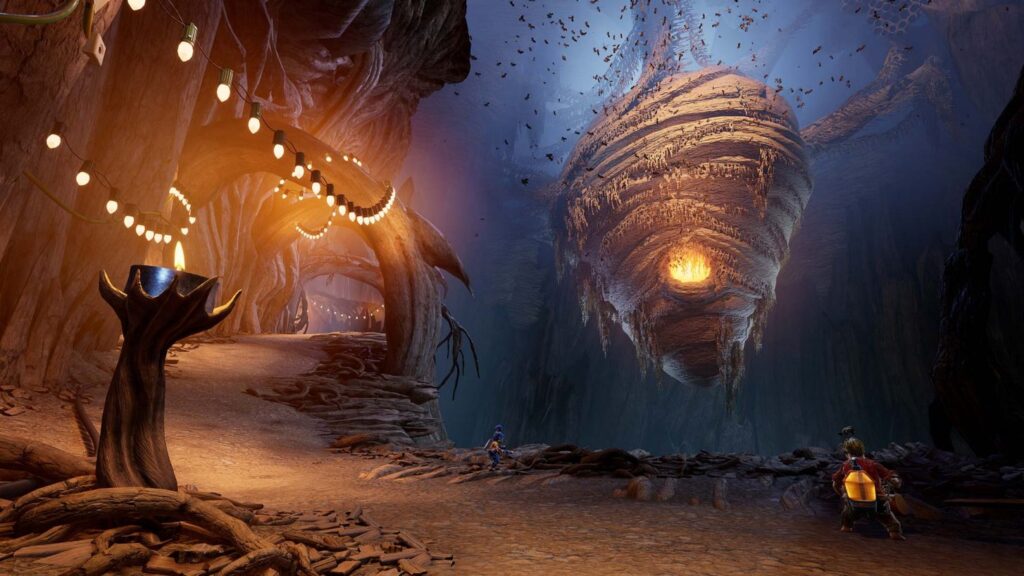 If you enjoyed haze like studios split-screen bathtub award-winning game a way out, then the upcoming coop action-adventure It takes two will be your choice. Clear on the culture online this two-player game features general bending challenges and level unique puzzles that will set you and your friend on an engaging and interactive fantastical journey. 
Rating
With no second thought, it takes two deserves 8 out of 10.