Hey ppl, today we are going to talk about Bluetooth speaker from Sony , the SRS XB2 Extra Bass model.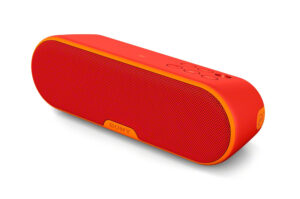 Click here to watch the review video
Well in terms of design the speakers is light weight and waterproof, it feels premium to hold & the speaker is available in multiple funky colour options & yes the speaker is NFC enabled.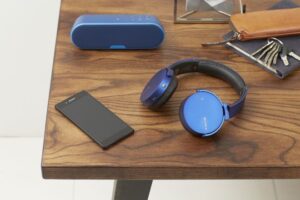 Click here to watch the review video
The speaker is fairly portable in size as you can see the size comparison, it can connect via bluetooth and the standard audio jack, bluetooth paring is fairly easy and straight forward, however you may need to re-set the bluetooth connection every time you connect new devices to the speaker
All these things aside, now lets talk about the USP of the speaker, that is the sound quality, i am really impressed with the sound quality of the speaker, the sound is really loud and it docent distort, just listen to the video below (Music starts at 46 sec)
[iframe id="https://www.youtube.com/embed/kWVZoRTej-s"]
Watch the complete review along with the music (Music starts at 46 sec)
Theres this one thing that i usually do to get more bass out of it, i place the speaker on a wooden box or an enclosure which reflects the sound and the results are quite interesting as you can see, you can try this out sometime.
Well thats about it that we have, our verdict is 8.5/10 for this speaker